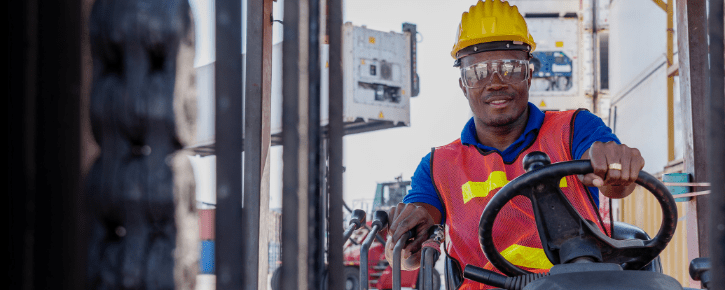 The importance of testing: How rugged are your devices?
If you're considering buying rugged IT, the evaluation of different products needs to be based on what kind of working conditions they'll be exposed to. In other words – you need to assess how rugged your devices need to be, and why. In this blog post we discuss the importance of testing to verify the ruggedness of your devices.
What is the definition of rugged?
When deciding what type of IT hardware to onboard and deploy, companies that operate in harsh environments often chose between consumer-grade and rugged devices. Though purchase prices for consumer products are typically lower, the long-term cost will likely be considerably higher, since they break down more easily, causing operational downtime. Therefore, rugged products are often a sounder investment, as they last longer and help increase productivity.
The term rugged is, however, used loosely and some manufacturers will claim their products are rugged while in fact they offer very limited rugged features. This is possible due to the fact that there is no exact standardized definition of what rugged means, which makes it difficult to know which "rugged" device to choose. Before making a decision it's important to know what the individual manufacturers actually mean by calling their products rugged, semi-rugged, ruggedized or ultra-rugged.
Testing determines how rugged the product is
What's more important than terminology is product specifications. There you find information about what tests the device has undergone, and what different types of certifications it has qualified for. These certifications require the products to live up to a specific level of protection based on international quality standards for testing. Such information, in turn gives you an idea about the level of reliability to expect from these products in harsh environments.
There are numerous aspects of ruggedness to take into consideration, which is why testing is so important. It's a way of determining whether or not the device is rugged enough to hold up under specific conditions, like high and low temperatures, moisture, sand, dust, shock and vibration.
JLT's new test center
By using a variety of environmental testing equipment, these tests can now be performed in JLT's new test center. This allows us to try the ruggedness of our devices and components even before having a complete design – making them even more reliable.
In the climate chamber we can assess how devices and accessories are affected by different temperatures. We can also control the level of humidity to see how different units, screens and components are affected when devices are exposed to humid air. Other tests include procedures where the units are exposed to shock or impact in different ways, as a way of assessing their resistance to it. We also test devices for their resistance to vibration by simulating the vibration that occurs when they're installed in vehicles.
Lab tests will, however, only give you one side of the story. Knowing that a product lives up to the high-quality standards you will need is a great start, but we know that what truly matters to you is that your devices function reliably in your real business environment. Not only do we put our products to the test – but also our competitors. That's why JLT allows you to try out our products to make sure they work in your environment, for your specific purposes and that your employees feel comfortable using them.
Do you want to learn more about how we test our devices in our new center or how you can try them out in your operations environment? To ensure that you do not over-or-under-estimate how tough the working conditions in your operations really are, consider trying JLT:Evaluate. Feel free to contact us with any questions.
Want to learn more?
We're here to help and advise you on every aspect of rugged devices and industry data communications.
Please fill in the form and we will get back to you as soon as possible.