Free guide
Five steps to scanner success
The latest scanning technology provides valuable information that can smooth your operations, leading to a boost in workforce productivity, when done properly. But finding the right barcode scanner for your business is much harder than just buying any old one. Many factors should come into play.
We're here to help with this handy, free guide! We cover the main 5 things that you should consider when choosing barcode scanners, ensuring that you get payback in measurable upsides.
Covered in the guide:
Scanning challenges in warehouse environments
Using embedded barcodes in your operations
What to look for when choosing a scanner
Staff training considerations
What to look for in a supplier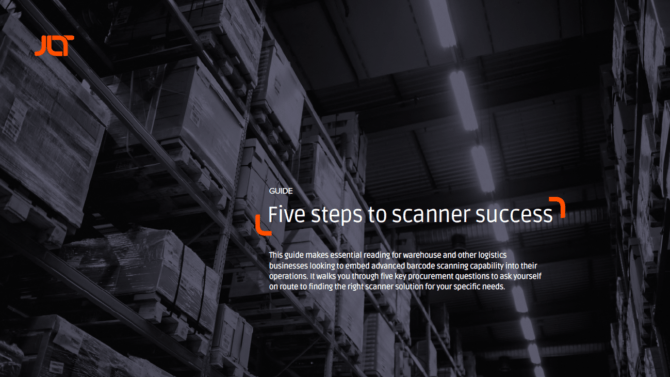 Our range of handheld rugged barcode scanners come corded or cordless, depending on your needs. View scanners by JLT here.
Avoid purchasing the wrong equipment for your business!