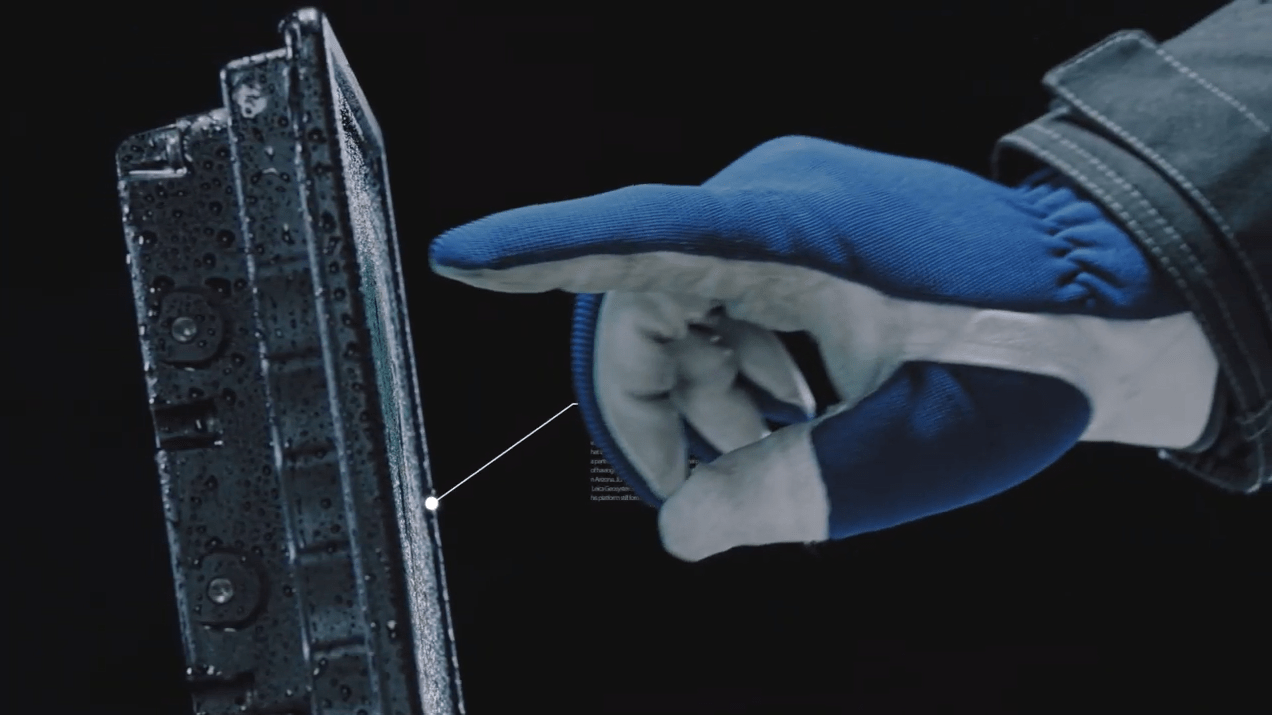 What is rugged design and why do you need it?
"Fit for purpose" is a simple but very powerful concept. The right tools designed the right way for the right job will have an immediate impact on your business' uptime, productivity, and eventually, your bottom line. When failure is not an option, call in the specialists.
As an IT manager, you're probably more than used to the slick-looking desktop hardware that has graced the office environment since the 1980s. Sure there have been some new colors introduced (other than beige), a raft of contemporary stylistic design changes, and the internals have certainly evolved, but office computers rarely venture anywhere other than your desktop. As a result, adaptation isn't needed, and you certainly wouldn't use the word 'rugged' to describe them.
It boils down to "fit for purpose". In the 1990s, office PCs only needed to bear the weight of a monitor and these days, most office setups are based on laptops connected to screens. These designs both offer various inputs and outputs (I/O) and keep the expensive internal stuff cool and hidden away from prying fingers but beyond that, most other feature choices and visuals are simply down to style.
Now ask yourself this question, would you attach an office PC or laptop to a forklift and expect it to work flawlessly in a demanding warehousing environment? The answer is of course no. Yet forklift-based IT is an operational necessity across a huge range of environments, some of which would destroy an office PC in a matter of seconds.
Vehicle-mount terminals are becoming essential
As industry standards move towards more lean operating principles and the 24/7 availability of services, the pressure on front-line workers to work faster, but with the same accuracy, has grown exponentially. For this reason, IT technology – as part of a digital transformation – is rewriting workplace dynamics. This is why vehicle-mount terminals, or VMTs, are becoming more commonplace for industrial vehicles that operate in tough environments, such as forklifts, trucks, cranes, reach stackers, and mining vehicles.
These VMTs are designed to make work easier, giving operators the ability to read and input data straight from their vehicles rather than relying on stationary computers. As a result, these VMTs must go where the people and the vehicles go and they need to be easy to use, ultimately helping operators to maximize productivity. Fit for purpose is a prerequisite! They have to be designed specifically to stand up to the rigors of the harshest of environments, across multiple applications withstanding shock, temperature extremes, vibrations, dust, and even water.
Taking rugged to a new level
Take our devices as a case in point. They are made with a special, tough exterior that is designed and manufactured to last many years. They can withstand freezing and humid temperatures, from as low as -30 °C (-22 °F) and up to 55 °C (131 °F). Some even have special heating elements to prevent frost formation on the display. Couple this to ingress protections (IP65) from dust and water and you get a new understanding of the word 'rugged'.
But it's not one size fits all… it never is. Our devices can also be installed on almost any vehicle, and they offer many different screen sizes, so you can find the best-fit solution for the space you have available. Our rugged IT supports a wide range of power supplies (from 9 to 72 V) and to combat any power outages, an internal battery is included to keep you up and running, no matter what.
Tough screen too
Our years of experience have also taught us that touchscreen displays are one of the most common failure points. As a result, after significant research and in-field testing, we have developed brightness-adjustable touchscreens that are virtually unbreakable but can still be operated while wearing gloves.
We have ruggedized and sealed our I/O and docks to make sure you can stay connected too. And what's the point of having these real-time capabilities if you can't talk to your servers… in real-time? Bluetooth, WLAN, and an optional 4G LTE/ 5G connection mean that workers can update, scan and check data at any time right from their vehicle, reducing downtime.
You might need more than a screen, but anything you connect must also be fit for purpose too. It's a false economy to have a state-of-the-art VMT and then attach an office keyboard to it! To address this, we offer various accessories to complement your VMTs, such as keyboards, scanners, and cables – all of which are designed for industrial environments.
Lower TCO
Finally, for the more cost-conscious among you, ruggedized VMTs from JLT will result in a lower total cost of ownership, not only compared to non-rugged alternatives but also compared to competitors. Indeed, our devices are so long-lasting that some customers are using the same JLT device 11 years after purchase!
Get in contact today and get a free technical assessment of your rugged computing needs from one of our experts.
Want to learn more?
We're here to help and advise you on every aspect of rugged devices and industry data communications.
Please fill in the form and we will get back to you as soon as possible.