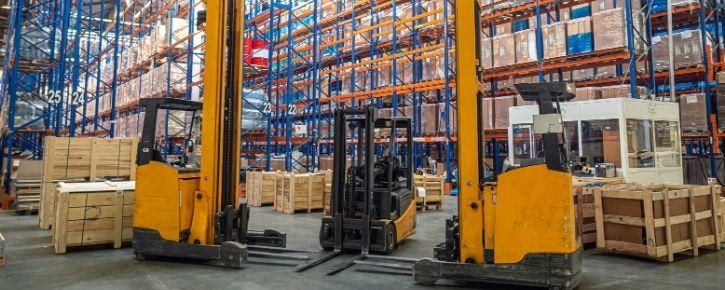 A "no questions asked" service agreement sounds like a dream!? We've made it a reality
For rugged devices you can usually purchase an optional service agreement, to help make life easier for you as a customer. However, many of these are complex and notoriously come with a whole raft of limitations and exclusions, so it can be hard to know what you're getting or see the value in them. At JLT we want to challenge these misconceptions. That's why we offer JLT:Care™, a "no questions asked" service agreement that maximizes up-time for your business. In this blogpost I explain what it is, how it works, and the benefits for your business.
Companies' quest for efficiency means that every day, hour and minute has a price. And when you rely on computers for your workforce to complete their tasks you have to avoid down-time at all costs. However, devices break and accidents occur. So, what can you do to ensure disruption and down-time are kept to a minimum? A service agreement can help, but how do you find the right one?
Trusting the warranties to keep you covered?
All computers, rugged or not, come with a limited manufacturing warranty for a specified number of years, normally around two or three, and often only cover some parts of the computer – like batteries, screens and storage media. So, if your device develops a defect as a result of manufacturing, on an included part, within the warranty period, you're probably covered. Although it can take time to ascertain if it is indeed a manufacturing defect and to organize the repair.
And, speaking from experience, the majority of device failures come down to defects incurred after production. In industry environments the wear and tear can be very hard, and let's be honest – users can be quite reckless with the equipment so basically any part can break. In these cases, a service agreement can get your device repaired quickly and help minimize down-time.
But when you hear the words service agreement, what do you think? They're not worth the money? Or, why do my problems always fall into the limitations and exclusions?
A service agreement that brings you peace of mind and maximum up-time
At JLT we want to make our service agreements as comprehensive and easy as possible. Easy for you to decide to take an agreement, easy for you to administer the agreement and easy for you to get your devices repaired. That's why we've come up with JLT:Care™.
With easy to understand levels of coverage, known turn around times, and without limitations and exclusions you get peace of mind plus maximum up-time. All this at a known cost, so you can budget easily and don't get any unpleasant surprises when it's payment time.
We've also taken out the guess work of calculating the hidden, and often forgotten, cost of down-time. All our agreements offer guaranteed turn around times so you know exactly how long it will be until you receive your repaired unit back on site.
And remember, it's not only down-time that you need to consider. Staff time has a cost too. With IT departments shrinking over the past 20 years, anything that frees up their time is an added bonus. That's why we've made it as easy as possible to manage the agreement.
When a device breaks, you can check if it's covered by a warranty or service agreement online. If it is, all you need to do is register the RMA (return merchandise authorization) straight away and you'll hear back from us within 24 hours, normally with a courier knocking on your door to collect the unit for repair. And once you've sent it off, you can track the unit.
All kinds of damage covered
When we receive the device in one of our repair centers we don't ask any questions about how the device broke. We're not concerned if it's an accident or not – smashed screens, burnt out power connections, ruined storage, we've seen it all.
Our service agreements also offer protection on your investment. All agreements can be extended for up to seven years securing you coverage for the average lifespan of a rugged computer.
At JLT we're committed to keeping your devices up and running the best we can. We know every business is different, so we work with our customers on an individual level. This way we can be flexible in our whole packaging, including service agreements, to ensure you get the best arrangement for your business.
So for a one-of-a-kind service agreement that really does bring you peace of mind, get in touch with us today.
Want to learn more?
We're here to help and advise you on every aspect of rugged devices and industry data communications.
Please fill in the form and we will get back to you as soon as possible.