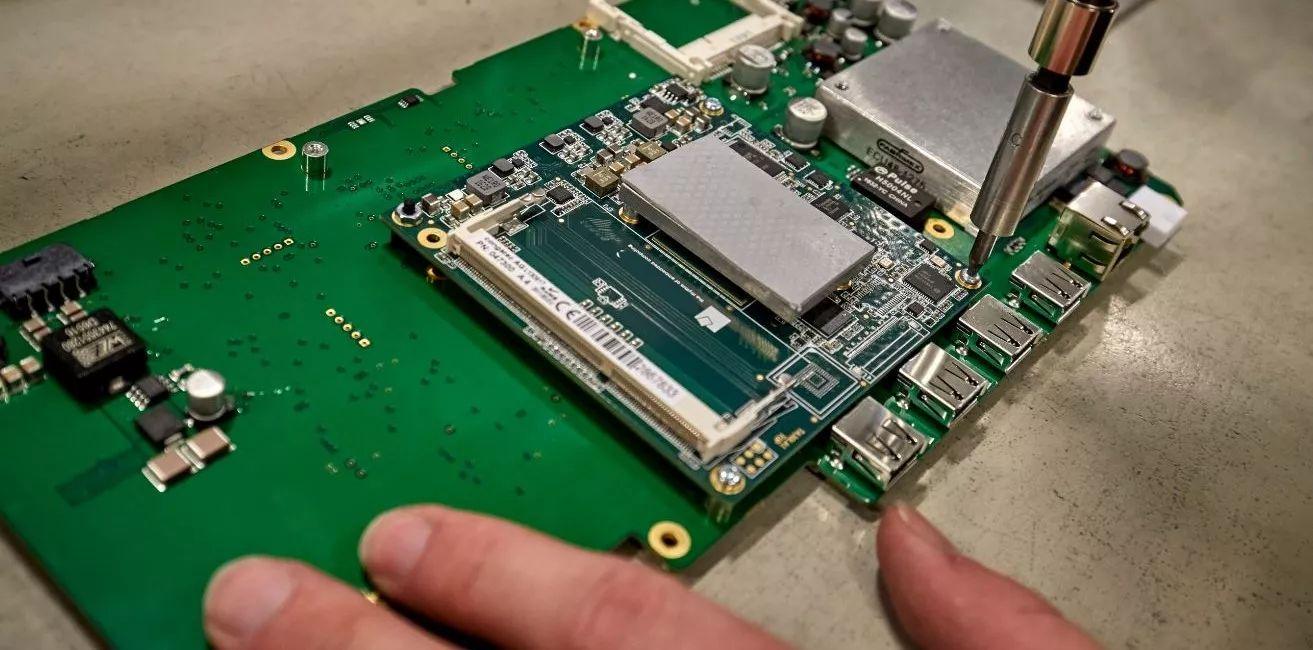 Customization is king – when it comes to rugged computing one size rarely fits all
All businesses operate differently, and sometimes the standard solutions available on the market don't fully address the specific challenges. When it comes to business operations relying on rugged computing, a one-size-fits-all approach rarely meets the requirements. Considering the entire chain of operations, and not just the specifications of the rugged computers themselves, customizations of standard solutions that will make your daily business run a lot smoother can be identified, whether that's in terms of deployment, software, service or other kinds of adjustments.
Smooth and Trouble-free Deployment ​
One concern when upgrading to new IT equipment is that deployment can be time-consuming and stressful. However, with the right preparatory work and by configuring the product for the specific circumstances, deployment will run smoothly. An example of such customization is the pre-installation of specific operating system images that have all the supporting drivers and applications loaded to the unit upon delivery. The next step is to pre-load the customer application and settings so that the computer comes ready to use right out of the box, thereby massively simplifying the deployment.
Other related adaptations include logistics services such as drop-ship to site for deployment, handling and enclosing documentation such as certifications, including customer or project specific accessories like mounting gear, stylus, power adaptor, or kitting with set-up instructions or other supporting documents to facilitate delivery and installation.
Reliable and Effective Operations
There are several alternative ways to customize a standard product so it perfectly matches the specific use case in order to improve operations. Sometimes, minor adjustments can have a major impact. At other times, customizations need to be more extensive, requiring the development of a unique product that is fully adapted for the customer.
For users with large installations, or with sites far away from a service center, or when uptime is so critical that the computer cannot be sent away for service and repair, having a supplier who will train customer staff to perform on-site service themselves is essential to keep computer downtime to a minimum.
Many organizations can benefit from developing self-healing OS images that increase both speed and reliability of the system, while lowering the hardware cost. Images can for example be optimized to perform a specific application, or be compacted to fit a smaller boot media. A custom BIOS toolset allows the user to fully utilize applications and programs used in every-day operations, such as mobile device management (MDM) like solutions from Soti or Ivanti. At the same time, device querying and assignment can be fully automated, thus eliminating the need for user interaction and increasing productivity. By installing custom made virtual keyboards, such as Freefloat Key One or emulators like Freefloat Access One, efficiency can be even further improved.
Hardware Customizations and Design Adjustments
Many harsh applications also require specific hardware adaptations. In areas where connectivity is challenging, such as underground mining, wide port areas or large warehousing facilities, configuring computers with external antenna outputs on the back, e.g. for WLAN, WWAN, Bluetooth or GPS, is often necessary to provide a reliable connection. On the other hand, it can also be that organizations don't want to use IT equipment with any kind of integrated radio communication due to security reasons. In that case, all radio interfaces need to be disabled or removed entirely. In terms of security, integrating a trusted platform module (TPM) on the board will further secure the hardware.
Another way to improve reliability and provide better communication is to integrate a CAN bus controller card. This is for example used within vehicle systems in the transportation industry to communicate with an engine or programmable logic controllers (PLCs) to exchange data from another control system.
Other hardware customizations include:
configurations of the RS232 COM port, e.g. 5V output as sometimes needed for peripherals and screen blanking input as a safety function and ring detect (RS232 standard);
custom cabling and mounts;
quick-connect power cable for easy removal of the unit for servicing;
alternative power supply solutions;
easy battery removal.
In some cases, there is a need to modify the outer appearance of the product. Such design adjustments include packaging customizations, unique colors, or specific labeling. Examples of the latter are optional custom-specific product references or product structures, e.g. having one single part number for the entire configuration.
Vendor Flexibility Is Key
​With so many ways to customize a product, it can be hard to find a rugged IT solution that fully suits your specific requirements. Try looking for a flexible manufacturer who provides extensive services and will listen and adapt to your needs. Make sure to consider your entire chain of operations when selecting and specifying your IT equipment and you will save yourself time, money and frustration.
At JLT, we have done numerous customizations beyond the ones outlined in this blog. Thanks to in-house development and production, we're able to fulfill almost any customer requirement. Contact our service team to discuss your specific needs.
For other useful tips on selecting rugged computers for your operations, read our guide on key considerations when evaluating PCs for harsh environments.
JLT Mobile Computers has more than twenty years' experience in designing and supplying more than 100,000 rugged computer terminals for demanding applications such as warehousing, transportation, ports and mining. If you'd like help or advice selecting a rugged PC, or learn what customizations that would make the perfect fit for your need, don't hesitate to get in touch.
Want to learn more?
We're here to help and advise you on every aspect of rugged devices and industry data communications.
Please fill in the form and we will get back to you as soon as possible.