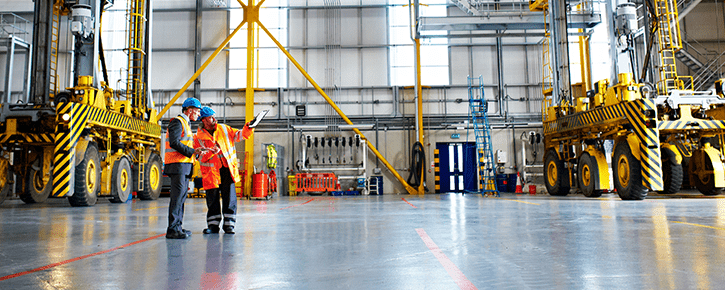 Access our partner ecosystem and get help from the best
Rugged computers are just one element of your operation. They're part of an ecosystem of technology, processes and people that keep your productivity up and throughput moving. For JLT, rugged computers are one element of our offering and we work with an ecosystem of partners to make sure you can maximise your productivity.
At JLT we pride ourselves on being more than a manufacturer of hardware. We're a partner and trusted advisor to our customers, taking the time necessary to fully understand their businesses and challenges so that we can address them in the most efficient and cost-effective way. By working with partners and industry leaders that are experts in their field we make sure our customers always receive the best possible combination of hardware, software and services.
We work with a range of partners depending on the industry we target. Here's a few examples to give you an idea.
Mobile device management
Customers with lots of mobile devices in their operation benefit from our partnership with SOTI. They're a trusted provider of mobile and IoT management solutions that help businesses secure, manage and support their mobile operations.
Over the last few decades the use of mobile devices in the workplace has exploded bringing extra administration and management tasks for IT teams. These tasks can be cumbersome and difficult. Or they can be easy with the use of mobile device management (MDM) software like SOTI. JLT is a managed service provider (MSP) providing customers with SOTI solutions and support.
Wireless infrastructure management and terminal emulation
By certifying our hardware and partnering with Ivanti Supply Chain our customers can leverage modern technology to improve delivery without modifying the backend systems. Ivanti is a pioneer in device and wireless infrastructure management, terminal emulation, voice and mobile application development software. Customers can select from Ivanti's many solutions to provide their workforce with clean, modern, ergonomic and easy-to-use apps that require minimal re-training.
Reliable connectivity
NetMotion is a specialist in managing mobile performance by helping connected devices operate more smoothly even in poor network environments. Through our partnership with them customers will be able to find and fix connectivity issues and create mobile-optimized VPN connections.
Container terminals
Container terminal customers will benefit from the NAVIS validation of our VERSO Series computers, tested to work with the NAVIS N4 terminal operating system. JLT is the first rugged hardware supplier to sign a long-term agreement with NAVIS to guarantee that the JLT computers are validated for all major NAVIS releases.
Mobile terminals
As the appointed US distributor of Winmate, a global leader in developing advanced rugged, mobile technologies for usage in challenging environments, JLT provides expert knowledge, service and support on all Winmate's products for the US market.
These are just a few of the market leaders we work with. Each company in our partnership ecosystem is selected based on how well they complement and augment our own core offering, with the objective to address our customers' specific needs and challenges. We take this holistic approach so you, our customers, get access to a complete solution while maintaining a single point of contact.
Value for money
As I've said before it's our priority to solve your business challenges and to help you to reduce costs, decrease complexity and eliminate downtime.
Get in touch with us here at JLT to find out more about the partners we work with and how we can help you maximise your investment.
Want to learn more?
We're here to help and advise you on every aspect of rugged devices and industry data communications.
Please fill in the form and we will get back to you as soon as possible.