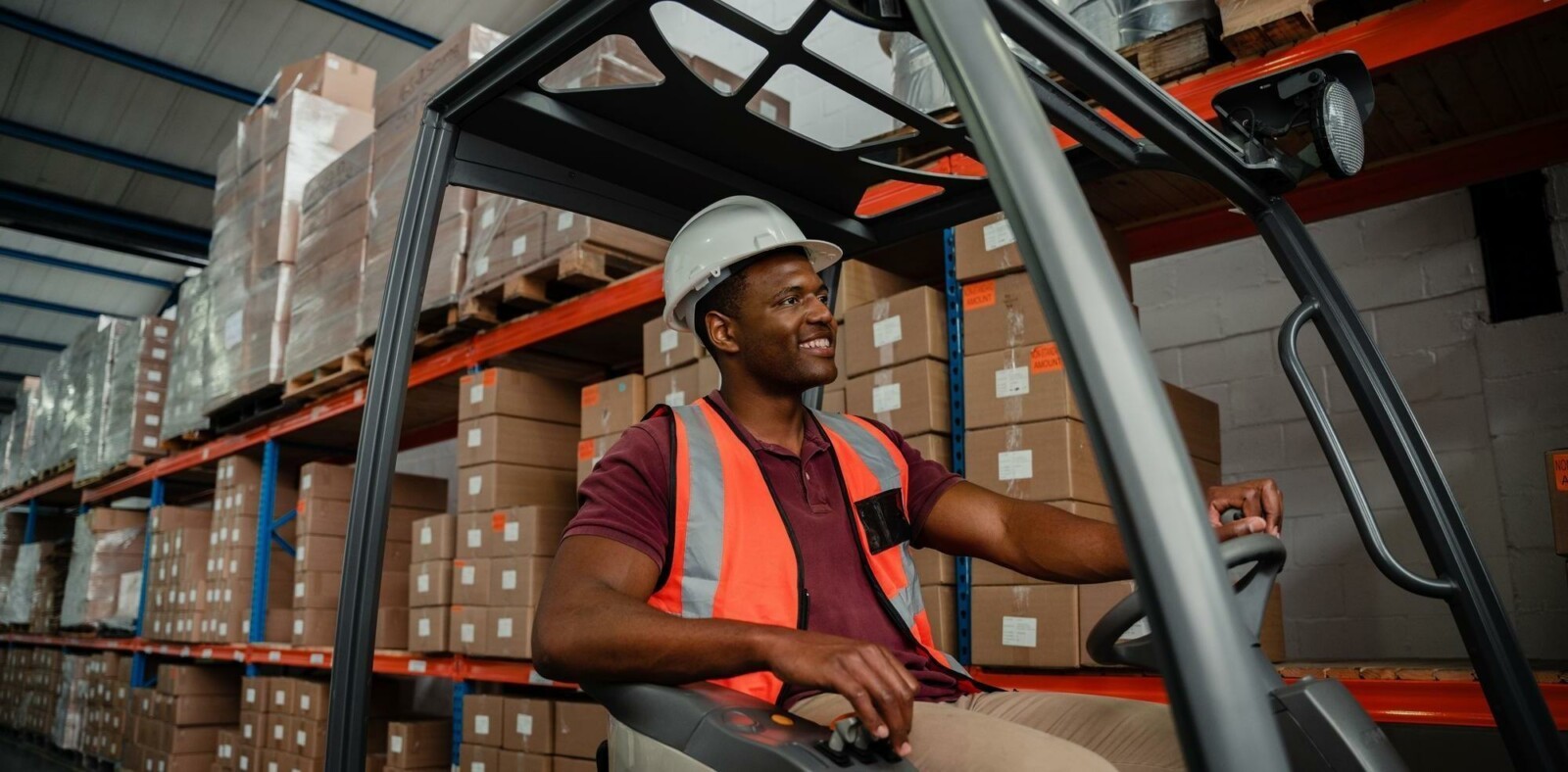 VMTs and their essential role in forklift safety
In logistics operations, safety can be addressed in both the physical and digital realm. In both instances, capable on-board computing plays a key role. 
Most companies when questioned about best practice will have safety well and truly embedded into an operational matrix, as opposed to treating it as a mandated bolt-on, which just adds complexity and paperwork. 
Looking at the reasoning, it becomes obvious why. When safety is considered as an intrinsic part of the holistic mix, it plays an essential role in operational-effectiveness calculations; not just for its machine and personnel guarding, but also for its proactive approach to preventing what may euphemistically be called high-downtime events. 
There is no easy way to say it, but poor safety practices can be incredibly expensive, ethically, and financially; and the resulting impact will be felt across every metric, from personnel to PR. And for this reason, it is such an essential facet of any operation, from the most mundane job all the way up to high-risk activities. The same must be said for forklift safety!  
Finding a balance
Like any factory or logistics operations, there must be a balance struck between helping and hindering. In logistics for example – especially in constantly changing environments – operators need to know where they are going, what they are doing or getting and where they go afterwards. Every hour counts and every hour could involve new locations, new equipment, and new target picks. 
As a result, this information must be timely, easy to digest and, above all, it has to keep distraction to a minimum. So, in terms of information delivery from vehicle-mounted terminals (VMT), the first step is to deliver the instructions in a clear unambiguous manner, giving the operator exactly what they need to know… no more and no less. Reprogrammable buttons also cut down access times to need-it-now information and routines further reducing distractions. 
Forklift safety, by design
Safety should also play a significant role in the physical design and development of VMTs. In ours for example, not only is the mechanical construction very rigid, without any protruding parts, but our mounting solutions are designed to withstand more or less anything even the most heavy-handed logistics operative can throw at them. Our screens are almost indestructible, too, so there is a significantly reduced risk of broken glass, almost none to be precise. Can your current choice boast the same? 
Safer features in forklifts
Safety is a moving target and should attract constant innovation. Suppliers should be committed to R&D activities that highlight a commitment to keeping operators and activities as safe as possible. 
An example of this approach to forklift safety is screen blanking. VMTs play an important role, but much like mobile phone use when driving, they can be a distraction when used in the wrong place or at the wrong time. Screen blanking allows VMT users to determine the conditions for having the screen on – such as when the vehicle is at a full stop the screen is bright and useable, but at all other times, when the screen is not required, it goes dark. Various profiles can be created to ensure the forklift drivers only see the screen precisely when they need to and even then, only when certain conditions are met. 
Additionally, VMTs with sensors can be used to measure and capture vehicle dynamics, such as collisions. But besides bumping into each other and other objects in the facility, there can be problems with uneven floors (causing impacts and vibrations), hard breaks, sharp turns, and other such forklift driving difficulties. As time is critical (think: picks per hour), it is important that an operator can drive around at speed, without risking the health of him/herself, their colleagues or causing damage to goods or the facilities. To help prevent such incidents, we have developed a cloud-based solution (on Azure) which will monitor and record such collisions (scheduled for release later this year). Running on our latest JLT6012™ VMT, using built-in accelerometers, the device records events which can then be aggregated and analyzed to spot trends or regular occurrences. This process can highlight hot spots such as personnel, shift, truck, and location, all of which can then be remedied. Making for a safer workplace for all! 
Open platform = wider capabilities
The use of open software platforms, protocols and physical connectors means the deployment of sensors – and their resulting data – can be expanded far wider than simply what is within the body of the VMT. Indeed, we recently completed a project with a leading Scandinavian truck manufacturer, which was using our computers to log driving data and vehicle dynamics from a huge array of sensors on a truck's Controller Area Network (CAN bus). Our VMTs collected, analyzed, and displayed all this data and, as a result, played an essential role in measuring and improving vehicle efficiency for a groundbreaking high-capacity transport research project. 
In much the same way, sensor data can be leveraged for safety purposes. All manner of information can be captured, including service records, operating parameters (tire pressures, speeds, vibration, loads, etc.), driver details, job details, shift data, weather, ambient conditions, impacts, locations, recent communications, nearest/current network access points and GPS details. 
Spotting patterns
Expanding on the collision detection concept, pattern-matching software can identify commonalities of incidents where regular repeating factors may contribute to safety issues. These results can then be used to redefine transit paths, better illuminate hotspots, identify training needs and safety-related vehicle servicing. And, like anything data related, we are also heading into the realm of industry 4.0, so this data can be repurposed for other activities, such as yield and profitability running costs, effective vehicle life and, of course, sustainability, based on fuel/charge use and vehicle/battery conditions. 
With highly capable rugged computers at the heart of your logistics operations, especially those operating on open platforms, the digital world will be at your fingertips and the resulting data you can extract can have a profound effect on your operations – from safety, through servicing and onto sustainability.  
For further expert advice on safety in your operation, why not get in touch today for a free technical assessment of your workplace?
Want to learn more?
We're here to help and advise you on every aspect of rugged devices and industry data communications.
Please fill in the form and we will get back to you as soon as possible.