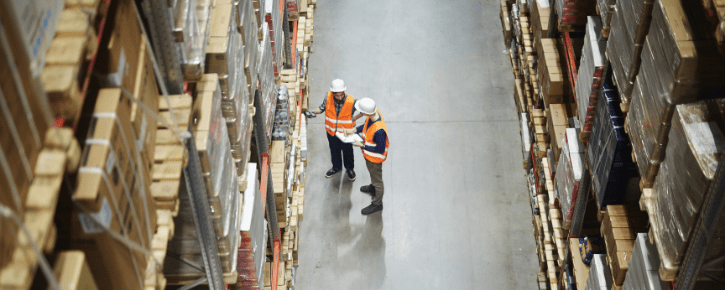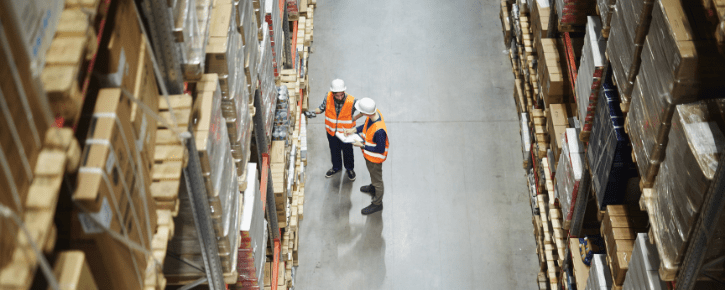 Buying rugged computers – five ways to get it right
Ever bought a shirt in a rush and regretted it later? You bought it from the nearest store because it was cheap and easy. But later you realise it doesn't suit you, it's too big and it's made from cheap fabric. It's a suboptimal shirt. Well, it's the same when you purchase a piece of equipment for your workplace. If you rush and buy the easiest option based on price you end up with a suboptimal solution.
Over the past 25 years, JLT has supplied rugged computer solutions to all kinds of industries and we've seen lots of different approaches to purchasing. That's why I've pulled together some ideas on what I think works best in this blog post.
Planning takes time
Big purchases deserve long lead times, especially if it's a long-term contract or equipment that lasts for many years, like rugged computers. Especially since it could have been about five to ten years since you last completed this kind of purchase. Tech progresses like it's stuck on fast-forward and keeping on top of everything is a full-time job in itself so it's easy to underestimate how long you need for planning.
Thinking ahead gives you the chance to get everything right – drawing up a specification that meets your needs today and tomorrow, preparing first-rate RFP documentation so it's clear to potential suppliers what they're bidding on and setting aside time for a successful transition or deployment.
A big mistake several companies make is to copy paste the purchase specification that was done three years ago. Although it speeds up the planning process, technology evolves at all times and investments need to be futured proof as much as possible.
Involve the right stakeholders
Not rushing the planning stages means you can involve the right people at the right time, such as people in your organization who will work with and use the devices. Involve them in drawing up the spec to make sure their needs are met and to encourage user acceptance, both of which can lead to a smoother deployment later down the line.
Another important stakeholder is, of course, your purchasing department. A good working relationship can make a better procurement process. Take time to make sure you understand each other's drivers and targets.
Don't forget about talking to potential suppliers to find out what rugged computers are available on the market. Speak to as many as you can, and definitely to the ones with a good reputation. There may be some new functionality or tech that you haven't heard of, but you really don't want to miss out on.
Finding the right supplier
While you're in contact with these suppliers, spend a bit of time getting to know them to find out if you want to work with them. Try to look beyond what they offer in terms of products or services to ensure you get a supplier that offers the whole package.
Are they interested in your business and do they understand your challenges? Do they offer extras like extended guarantees, repairs or support? Can they deliver to your sites on time and within budget? Do they fit any criteria your business has in terms of sustainability or ethics? Do they have the right partnerships to ensure that all pieces work together? Are they willing to go the extra mile to meet your specific needs?
If you want help drawing up a shortlist of suppliers, talk to other ports to find out their experience.
Try before you buy
Once you have your stakeholders onboard and you've found some interesting suppliers, it's time to test. If you're running an RFP, you can include onsite evaluation as part of the process to make sure you cover this stage.
Test as early as possible, for a good period and test across price points to give you a real understanding of what you get for your money. Don't forget to get your workforce or workforce representatives involved . It's one thing reading about products on paper, it's another getting them into the hands of your users.
Price isn't everything
By now you should be in a good position to make the right decision for your business. But don't end up being seduced by a good price. Cheap saves money in the short-term but can end up costing more over the lifetime of a product or service.
Think long-term and total cost of ownership, as well as considering criteria beyond price to take into account additional value in terms of service and support.
Of course, this advice isn't just for rugged computers. You could apply this to any kind of purchase. We hope these tips will help you make the best purchasing decision, so you end up with an optimal solution, not just a suboptimal shirt!
If you want to find out more about how we approach the purchasing process from a supplier point of view or are interested in hearing about our products, feel free to get in contact.
Want to learn more?
We're here to help and advise you on every aspect of rugged devices and industry data communications.
Please fill in the form and we will get back to you as soon as possible.