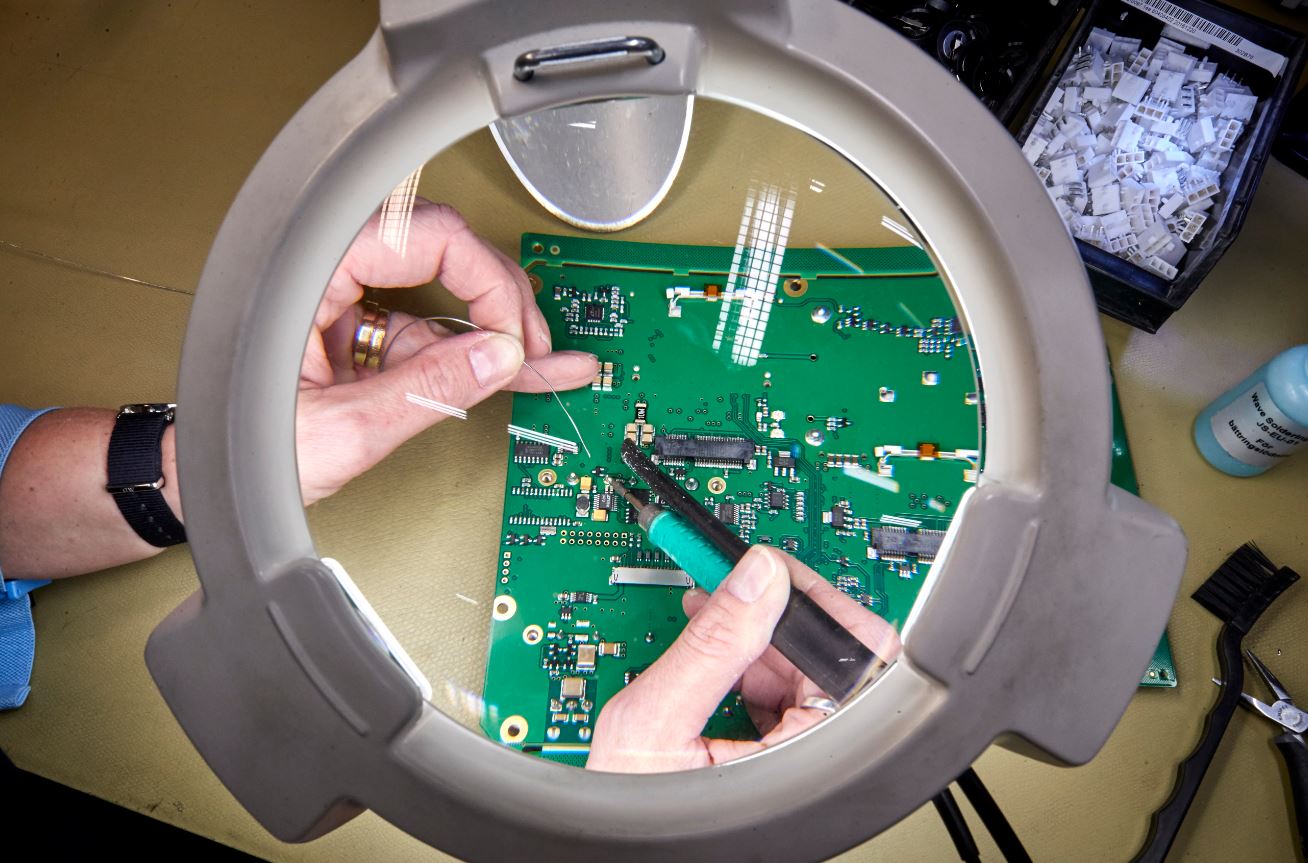 Purpose-built devices, developed from the ground up with the use case in mind
At JLT Mobile Computers, forklift and vehicle mounted computers are in our wheelhouse. We learned early on that focus had to be on how the device would be used and the environment it would be used in. Anything we could do to improve the user's productivity and safety would result in an overall improved output and productivity for their company. And so, we decided to build our computers from the ground up with the "use case" in mind and do things nobody else would do to improve safety, productivity, and morale.
We found that our approach delivered on those objectives and also resulted in highly reliable computers with extraordinarily long product life cycles. It is common to find our computers still operating dependably after 10 plus years of service in harsh environments. Forklift operators like using our computers because of our attention to detail and the things we do to make their workday easier, safer and more productive.
It begins with the design, a purpose-built device. Purpose-built means the device was designed and built to meet specific business needs or requirements as defined by the customer and the mobile application requirements.
In this blog we will dive deeper into the following aspects of a purpose-built device
Single piece construction – no dock required
Slim design and small footprint
Board-to-board connectors
Cable management system
PowerTouch™ technology – the virtually unbreakable touchscreen
Superior sealing
Innovative and quality controlled Swedish manufacturing process
Things you don't see but will notice – digital switches, audio exciters, smart battery technology, custom images for software stability, and more
1. Single piece construction
The two-piece design for tablets and VMT's offered by our competitors introduce a major failure point for power and communication between the display and the dock. Over time these contacts become worn from forklift vibration and shock, causing disruption in device.

JLT's single piece construction eliminates the need for a separate docking station, eliminating additional equipment and the failure point of two-piece offerings.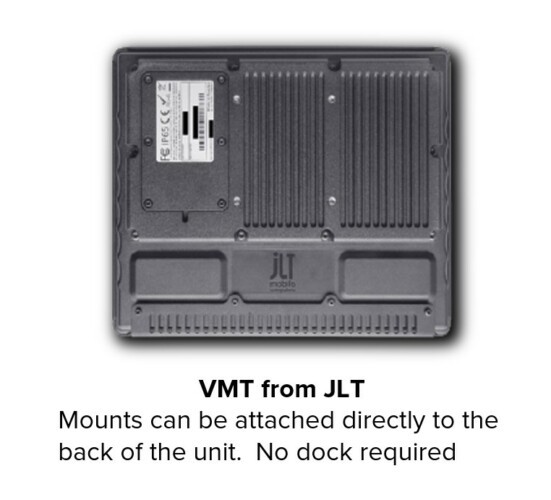 2. Slim design and small footprint
Our model JLT6012™ forklift computer is purpose-built to maximize forklift operator visibility while providing a robust display of readable information necessary to quickly complete mission-critical tasks. We accomplished this by designing a slim form-factor with a small footprint. No bulky view obstructing devices allowed here. Our team packed a 12.1" display with high gain Dual-Diversity Wi-Fi antennas, embedded gyroscopes and accelerometers, 8GB of RAM, up to 512GB of storage, and plenty of I/O ports into an 11.5" x 9.1" x 2" form factor. That is power without compromising viewability and operator safety. This unique product design earned us a MHI Innovation Award nomination in 2022.

3. Board-to-board connectors
There are many electronic modules and circuit boards inside today's computers. And they all need to be connected together in some way. While there are various methods available to do that, there are two common methods that are currently being used. The use of ribbon cable or flex cable is one way and is common because they are low cost. But over time, these cables and the termination connectors fail due to the continuous shock and vibration from the forklift. There are three basic causes of failure in any cable subjected to flexing: Degradation of the cable and conductor insulation, fatigue of the conductor and shield in the flex area, and fatigue of the conductor and shield at the point of termination.
The solution? JLT uses board-to-board connectors which have been proven to be resistant to shock and vibration and significantly improves reliability.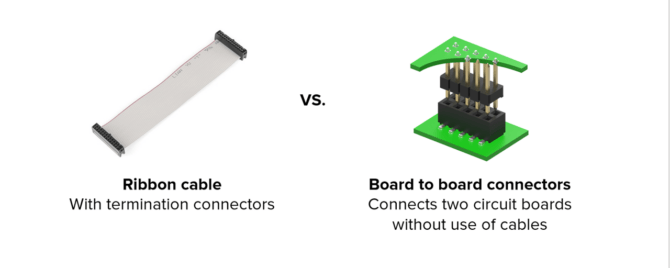 4. Cable management system
Unlike our competitors who use wire ties, all JLT Forklift computers include a unique cable restraint strap that securely anchors and helps to manage power and peripheral cables to the unit. With this system, there is no chance for cables to become detached due to vibration or accidental removal. Each cable is locked with clamps into an organized position to vertically aligned I/O ports which help to prevent crimping of the cables and simplifies wiring. In addition, JLT provides an optional Tamper-Proof plate which further secures these cables from tampering or insertion of rogue USB devices by restricting access to the I/O ports after installation.

5. PowerTouch™ Technology
Whether accidental or intentional, touchscreen breakage has been the major cause of forklift
computer repair and a primary reason for productivity loss in warehouse operations. JLT recognized this problem and was an early leader in adopting projective capacitive touchscreen (PCAP) technology. This technology utilizes multiple layers of tempered glass and plastic making it highly durable, thereby significantly reducing the number of touchscreen failures. Other benefits include improved touch sensitivity, optical clarity, input accuracy, response time, and display stability (no screen calibration required). However, PCAP had one drawback which you have probably experienced in using your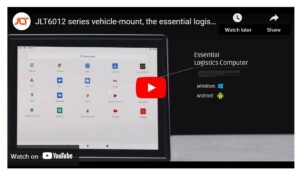 smartphone – wearing gloves and moisture have a negative impact on touch sensitivity. Our engineers went to work and developed JLT PowerTouch™ Technology which solved both of those problems. End result? A virtually unbreakable touchscreen with a bright, crisp, and highly responsive display that can be used with gloved hands and in wet environments. The bottom line is improved reliability and productivity.
Watch the video to learn more about JLT6012.
6. Superior sealing
JLT Computers are sealed to IP65 with an option for IP66. What does this mean exactly? According to the universally accepted ratings developed by the International Electrotechnical Commission, IP is an abbreviation for Ingress Protection which is followed by two digits. The first digit is the IP rating for solids intrusion – the second digit is for liquid intrusion. The higher the number – the better the protection against foreign bodies. Dust and liquid intrusion are primary factors in creating premature computer failures. Merely an environment of high humidity can create problems inside the unit. And, of course, most know the dusty environments inside a warehouse. You will notice that most consumer-grade devices will not carry an IP rating and those devices using a cooling fan are extremely susceptible to particulate and liquid intrusion.
The chart below should help you better understand what the ratings mean, but they say a picture is worth a thousand words.
7. Innovative and quality controlled Swedish manufacturing process
All of the items listed above are design features you can readily see. There is one more thing that we would like to mention, and it too is just as apparent. Our forklift computers are manufactured in Sweden which is well known for innovative, advanced, and quality controlled manufacturing processes. You will see the quality of our products by just looking at them. It is the careful selection of components, attention to detail, and strict adherence to quality control that deliver the performance and reliability we are known for. But don't take our word for it, evaluate them for yourself. We are confident you will notice the difference.
8. Things you don't see but will notice – digital switches, audio exciters, smart battery technology, custom images for software stability, and more
There are many other things that are not so apparent, but you will definitely notice. The use of digital switches, audio exciters, smart battery technology, sensors, dual-diversity high gain wireless antennas are all designed to deliver high performance and reliability that contribute to increased productivity in your warehouse. These are all things related to the hardware. But what about software stability? Performance and reliability will affect even the best of hardware if software is unstable. Over the years, we have developed in-house expertise utilizing fully supported Microsoft tools, to help our customers achieve software stability and reliability through custom image consulting and development. Below are just a few of the many benefits of a custom image:
Device lock down – which is a security mechanism that restricts your employees from using non-work-related applications and websites on company owned mobile devices.
Protection from malicious users, roque devices and applications.
Application of Unified Write Filters (UWF) on your device which protects your physical storage media and data by preventing unauthorized modifications to storage media.
Less code and therefore less hardware requirements.
Single-purpose configuration – making the device do only what you want it to do.
Reduced network vulnerability by selecting only those components you require for your target device.
Creating a foundation for your business to thrive
We hope you find this information useful. Our approach is a balance between the best rugged hardware, relentless focus on every single customer, attention to detail, the dedication and expertise of our team, and the pride we get in meeting your business objectives and solving your business problems.
It comes down to this. We believe in creating a foundation for your business to thrive and a partnership that continues to grow. JLT is here for you. Contact us and let's discuss how we bring value to your operations.
We are different and we prove it!
Want to learn more?
We're here to help and advise you on every aspect of rugged devices and industry data communications.
Please fill in the form and we will get back to you as soon as possible.