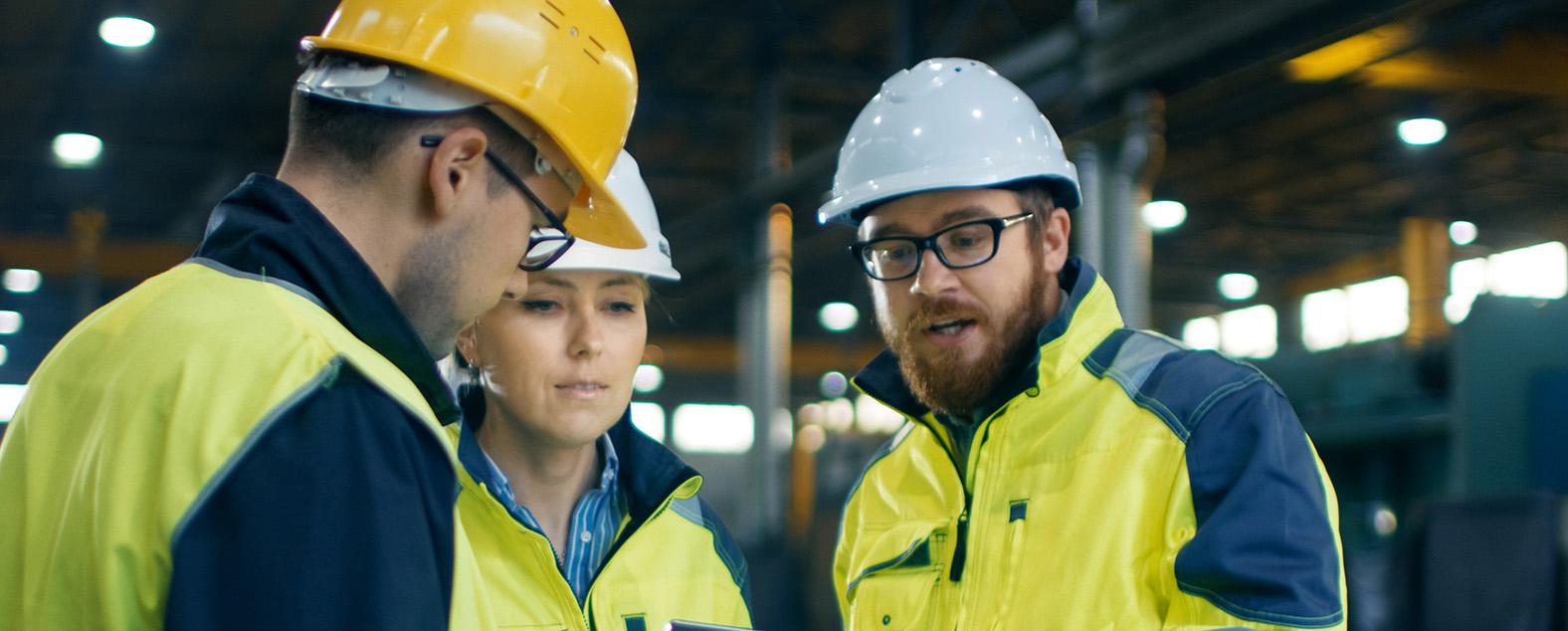 Mobile Device Management – Boost productivity, increase security and reduce complexity
Managing a variety of non-standardized devices across a diverse multi location enterprise is a complex task. Gone are the days when IT only had a couple of desktop models to look after. Nowadays you're talking about a range of form factors and the rise of Bring Your Own Device (BYOD). Mobile Device Management (MDM) can simplify all of this as well as increasing efficiency and security, improving your bottom-line.
A digital inventory
Most people will have heard about "MDM", Mobile Device Management has become a bit of a buzzword that's been bandied around for years now, but just what can it do and how can it help your business?
In a nutshell MDM helps you remotely manage devices throughout their lifetime inside and outside of your enterprise. It keeps track of the physical assets themselves as well as managing content and applications, keeping everything up to date and secure.
It works through an MDM server (on premise or in the cloud) and an agent installed on every device. And by device we're not just talking about rugged computers, we're talking about scanners, wearables, cell phones, tablets, laptops and so on. So you can absolutely use the same MDM for all your company's connected devices, including office devices. IT schedules a policy, driver, application installation, configuration or update and the selected action gets pushed out via the agents to the target devices.
Managing a fleet
As the name suggests, MDM is all about helping you manage your devices. Many of the options on the market run across platforms and device form factors, so you can give your users a unified experience from a single point of control, no matter how many devices you manage.
But MDM isn't just for large corporations operating across several sites. Even the smallest company can benefit.
You can use MDM for different types of roll outs – applications, application updates, security patches, configuration settings and so on. On the flip side it can also help you revoke things too, like an app that's no longer supported, functionality that's impacting your productivity or remotely wipe a system that has been stolen.
It also removes the need for IT to respond to a ticket in person. Remote support can really speed things up as a first line of defense when something goes wrong.
Putting security first
Security is right at the top of the list of priorities for all kinds of businesses and MDM can help you keep it watertight. You can implement security policies such as password or data encryption enforcement centrally and be safe in the knowledge that it has reached all your devices. If one device is missed, you'll get to know about it too through the reporting tools.
Sometimes a device is mislaid. MDM's got your back here too. The software can locate lost devices and if you think there's a risk of a security breach, it can even remotely remove business sensitive information.
Keeping track
When you've got a fleet of devices you want to know that they are being used in the right way. MDM makes it easy to know who has what device, what apps they are using and that everything is secure and compliant. You can whitelist and blacklist apps as well as web pages.
It can even help you monitor how each individual device is being used helping you to track misuse and even keep an eye on the wellbeing of your workforce.
Benefits beyond the technical
Alongside the obvious compliance, management and monitoring advantages, one of the biggest benefits is that you don't need to touch each device to update or change something. Whether you're rolling out an update to an app, implementing a new security policy or setting a new configuration, all you need to do is to apply it at the server end and the software does the rest.
Clearly, this can be a huge advantage if your devices are spread around the corners of a country, but it's still a plus point if the devices are all in one spot. You no longer have to touch every device to apply the change, dramatically cutting down on man hours.
The advantages run beyond the technical. Having an MDM can help increase productivity – schedule updates for the middle of the night or gain instant remote access for troubleshooting. As well as improving your users' experience of their devices.
Partnership helps you make the most of your MDM
Things change fast in the MDM world and new functionality is added all the time. The best way to derive the biggest return on your investment is to work with a partner. At JLT we work with the leading suppliers of MDM to make sure you get the best option for your business and the biggest return on your investment. Get in contact to find out more.
Want to learn more?
We're here to help and advise you on every aspect of rugged devices and industry data communications.
Please fill in the form and we will get back to you as soon as possible.