Boost productivity with JLT6012 — the worlds best rugged computers
We know that hardware isn't your focus. You just want to get the job done. But like it or not, you're highly dependent on the ecosystem surrounding your fleet of forklifts; everything from building layout to IT infrastructure, from user acceptance to environmental factors can play a part.
At JLT, we understand all that. And that's why we want to help you get the most from the devices in your operation, and ultimately optimize your workforces' productivity. So that you can focus on hitting those targets and reduce your operation's downtime!
This is about more than just rugged computers and our newest JLT6012™ Series. This is about finding the right solution for you. We promise reliable performance, less hassle, no matter what the final solution may turn out to be.
Outstanding user acceptance and exceptional reliability
Technology is constantly evolving. Don't let your warehouse productivity fall behind with outdated paper methods or old IT devices.
The JLT6012 Series gives you:
Outstanding user acceptance
Exceptional reliability and a virtually unbreakable screen
Access to operational data which helps to streamline your operations, captured by built-in sensors and contextualized and presented in our software dashboard JLT Insights™
State-of-the-art wireless technology, ensuring reliable connectivity in less-than-optimal conditions
Your choice of operating system, the Series runs on both Windows® and Android™
Combined with our software JLT Insights, our JLT6012 Series helps you to maximize productivity by collecting and contextualizing operational data such as forklift positioning, access point functionality and usage as well as giving you an overview of the health of your devices.  
We're not just engineers, we're here to make a difference
JLT is a leading producer and reseller of rugged forklift computer solutions that enhance warehousing productivity. In three decades of relentless customer focus, we've built a global presence, deployed tens of thousands of devices, and earned the trust of many Fortune 500 companies.
We believe in the power of human connection and the strength that comes from understanding our customers and working in true partnership. Our high-touch consultative approach revolves around listening to your needs, getting inside your challenges, and tailoring solutions to keep pace with your business.
Our rugged solutions are acknowledged as the best in the world and are backed by the industry's longest warranties. We have our own R&D and production facilities in Sweden, enabling us to control every aspect of quality for ultimate performance in the toughest environments.
Technology is always changing, but our mission has remained the same — to empower your business with reliable, hassle-free data communication.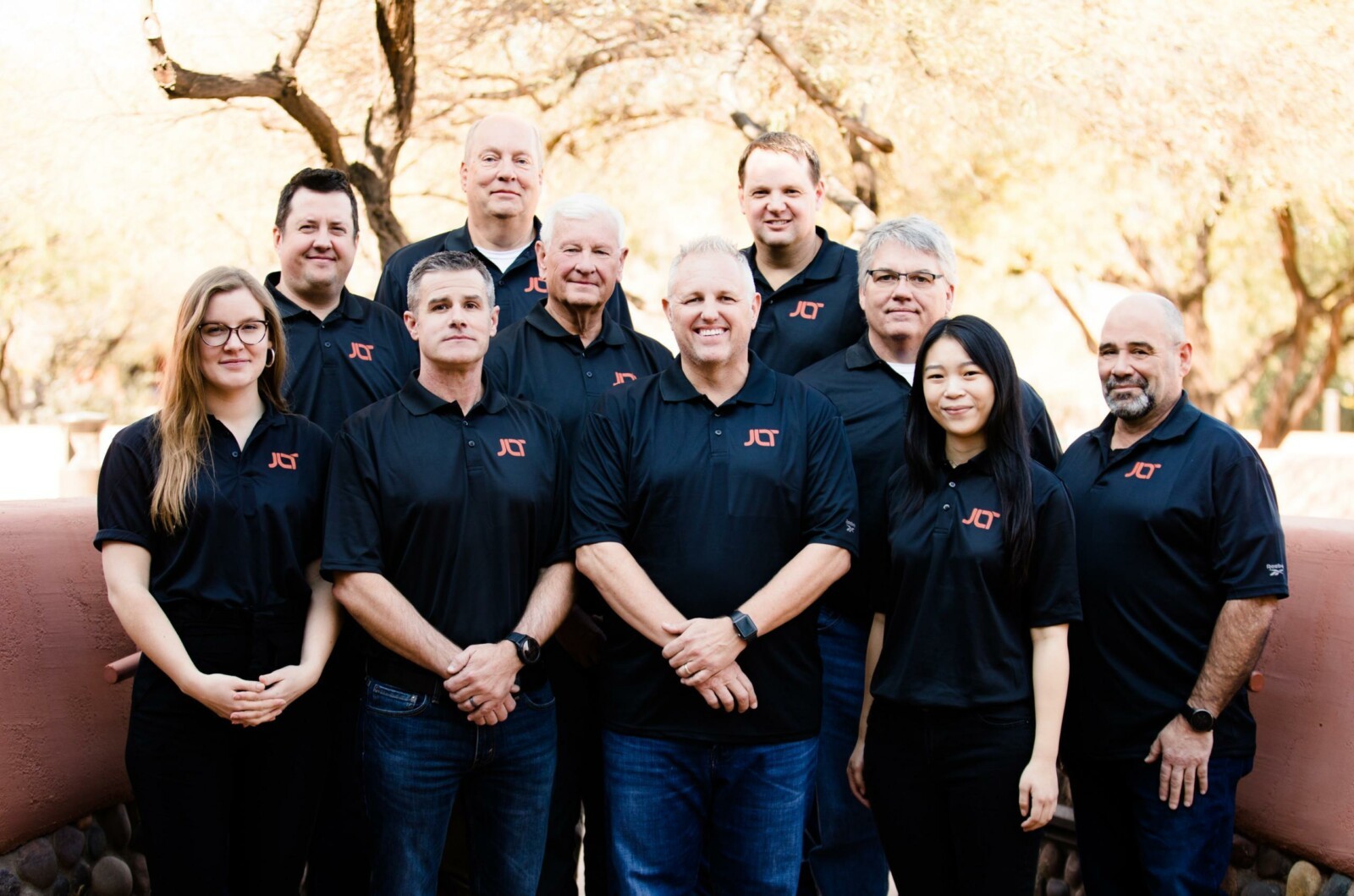 Reliable computers to maximize productivity for your business
By combining our sealed design, innovative build architecture and rigorous testing, we offer the most reliable and high-performing products on the market. They stay connected and withstand the toughest environments.
Watch this video to find out more!
High-touch customer approach – finding your best possible solution
Our high-touch customer approach makes us unique in the industry – we listen, we care, and we have what it takes to deliver the rugged solutions for your specific data handling needs.
Watch this video to find out more!
Fastest turn-around-time and always there to answer your questions
Should something go wrong, fast action and getting a quick response is of the essence. With our service agreement you can rest assured that whatever issues arise, they will be taken care of in an effective manner.
Read more about our service contracts here!
Customer quotes and expert reviews
Swire Coca-Cola, USA
"We have used forklift computers from JLT since 2011 and the results and customer service have exceeded expectations." – James Sloan, Chief Financial Officer at Swire Coca-Cola, USA
JLT6012A expert review
"JLT Mobile's JLT6012A merges the quality and toughness of an ultra-rugged vehicle-mount with the flexibility and ease of use of a modern Android smartphone." – Rugged PC Review
Rusken Packaging, Inc.
"Us in the IT department as well as our drivers love the JLT6012 rugged computers from JLT. We look forward to continuing working with the dedicated team at JLT Mobile Computers." – Trey Kinkennon, IT Specialist, Rusken Packaging, Inc.
JLT6012A expert review
"Impressive though those ruggedness specs are, they can't convey just how solid and trust-inspiring the JLT6012A feels, and how meticulously engineered and built the panel is inside. This is craftsmanship of the highest grade." – Rugged PC Review
SSAB Common IT Service
"Our relationship with JLT started in 2003 and their products have been up and running with an almost non-existent failure rate ever since then. The latest addition JLT6012 computers fit right in; they're built to last and fully recyclable." – Klas Lundåsen, IT Technician, at SSAB Common IT Service.
JLT6012A expert review
"As far as performance and responsiveness goes, the switch from the original processor in the dual-OS version of the JLT6012 to the Qualcomm SnapDragon SD660 in the dedicated JLT6012A Android version is a big step forward." – Rugged PC Review
Contact us
Whatever your challenges may be, we'll help you face them head-on with elite rugged technology and world-class service to match.
We're not a call center – so the next time you speak with us on the phone, we'll remember your name!