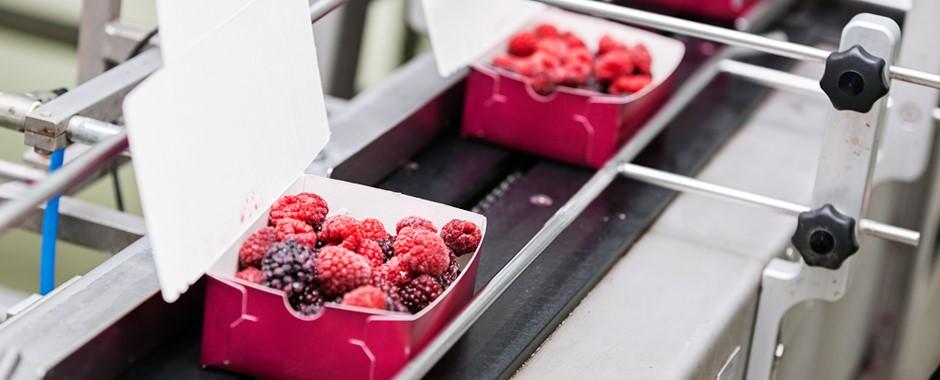 The 3 hottest trends shaping today's rugged PC industry
Like all technology-based sectors, rugged computing is evolving quickly as technology advances bring better functionality, increased reliability and lower cost of ownership to industrial computing. Here are the three hottest trends that are shaping the industry at the moment.
Touch screens as responsive as a smartphone's, but virtually unbreakable
A broken touch screen is one of the most common reasons for industrial computers being out of service for any length of time. Older, resistive touch screens are covered with a soft PET layer that is sensitive to wear and tear making them prone to breaking when used in harsh environments. The screens also lack the user friendliness of consumer devices. A tougher new touch screen technology, projected capacitive touch (PCT), allows the touch sensor to be placed behind thick toughened glass so it can meet the demanding requirements of harsh industrial environments. These screens are scratch proof and practically unbreakable, vastly improving uptime.
PCT also enables a user experience very similar to personal smartphones and tablets. It works with a simple, light finger touch, and can be made to interpret familiar multi-touch gestures such as pinch to zoom. JLT's specialized implementation of PCT also works with gloves, as well as in humid or wet conditions. Combined with a powerful CPU system, PCT provides an intuitive and user-friendly interface.
Full compatibility between Windows devices and improved security with Windows 10
More industrial computers are able to run the full version of Windows as they are increasingly being specified as powerful x86 machines rather than the simpler, cheaper RISC-based alternative. RISC-based machines used in warehousing or other industrial environments have typically run Windows CE, whose software is not compatible with other versions of Windows.
The full version of Microsoft's latest operating systems, Windows 10, includes support for all types of devices. Software apps and drivers can be made compatible for all Windows 10 terminals in an organization, whether that's management's desktop computers or forklift computers used in the warehouse. The new operating system is also more secure and the version for IoT devices allows full control of over-the-air updates.
Rising popularity of full-service options
Full-service packages from the suppliers of terminals are becoming commonplace as customers understand the value they offer. These packages ensure maximal uptime of the equipment at a predefined predictable cost. If a computer breaks, customers can minimize time spent on service errands; if a problem occurs, the supplier takes care of it from start to finish in a fixed and short time frame, keeping the customer's involvement in the process to a minimum. This way, downtime and hassle are minimized, and customers can effectively predict and budget for their hardware maintenance cost. This is in line with a broader trend towards "renting functionality" as part of procurement models like Hardware as a Service (HaaS).
JLT Mobile Computers has more than twenty years' experience in designing and supplying more than 100,000 rugged computer terminals for demanding applications such as warehousing, transportation, ports and mining. If you'd like help or advice selecting a rugged PC, no matter how challenging the environment, don't hesitate to get in touch.
Want to learn more?
We're here to help and advise you on every aspect of rugged devices and industry data communications.
Please fill in the form and we will get back to you as soon as possible.