JLT Mobile Computers presents at Introduce Investor Day in Stockholm, August 30th (Swedish only)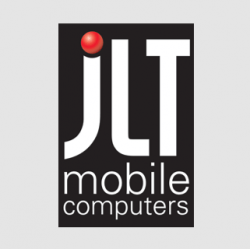 Växjö, Sverige, 9:e augusti, 2018   * * *   JLT Mobile Computers, utvecklare och tillverkare av stryktåliga datorer för krävande miljöer, medverkar under Introduce Investor Day den 30:e augusti, 2018 där VD Per Holmberg kommer att presentera JLT:s verksamhet, tillväxtstrategi och framtidsvision kl 11:30. Efter företagspresentationen kommer det att finnas möjlighet att ställa frågor. Eventet äger rum torsdag den 30:e augusti kl. 09:00-15:55 på hotell Haymarket by Scandic i Stockholm. Under dagen presenteras även elva andra börsbolag från olika sektorer. För mer information och anmälan, besök Introduce.se.
Want to learn more?
We're here to help and advise you on every aspect of rugged devices and industry data communications. Please fill in the form and we will get back to you as soon as possible.