-For English see below-
Supply Chain Coordinator: Växjö
JLT Mobile Computers är en världsledande leverantör av datorer för krävande arbetsmiljöer. Våra datorer präglas av mycket hög tillförlitlighet i påfrestande miljöer inom till exempel lager, transport, gruvdrift och jordbruk. Det går bra för JLT Mobile Computers. I takt med att vi växer behöver vi förstärka med ytterligare en person inom logistik och kvalité för att fortsatt kunna ge bästa servicen till våra kunder och medarbetare internationellt. Brinner du för hög kvalité, tekniska prylar (elektronik) och Supply Chain finns det en god chans att du kommer trivas hos oss! Läs gärna mer på https://jltmobile.com/sv/.
Maxkompetens söker för en direktrekrytering en Supply Chain Coordinator till JLT Mobile Computers i Växjö!
Dina arbetsuppgifter
Som Supply Chain Coordinator/ Logistik- och kvalitétskoordinator arbetar du operativt och strategiskt med varierande arbetsuppgifter. Du planerar och koordinerar det dagliga arbetet mellan utvecklingsavdelning, produktion och återförsäljare. Du har därtill ansvar för kontakten med återförsäljare, kunder' leverantörer och kollegor gällande leverans- och produktionsplaneringsfrågor.
Tjänsten omfattar främst följande arbetsuppgifter:
Planering och uppföljning av orderhantering.
Servicehantering av garanti- och returärenden.
Daglig uppföljning av lagerhantering och leveranser.
Framtagning av risk- och leveransprognoser.
Stötta vid utvecklingsarbeten av produkt och under projekt.
Din profil
Det här jobbet passar dig som är strukturerad och är mycket service- och lösningsorienterad. Du har med dig en utbildning inom Supply Chain, industriell ekonomi eller liknande och gillar troligtvis elektronik/datorer. För att lyckas i den här rollen ser vi att du tycker om och är duktig på att hantera flera uppgifter och aktiviteter samtidigt. Vidare är du självgående och har god förmåga att driva ditt eget arbete framåt.
Vi kommer lägga stor vikt vid personlighet och som Supply Chain Coordinator hos oss vill vi gärna att du är en mycket god problemlösare med analytiska färdigheter, har ett gott affärsmannaskap och älskar variation i arbetet. Du har även god förståelse för sälj- och logistikprocesser samt är en kommunikativ person med utmärkta kunskaper i engelska i både tal och skrift. Kan du som söker Franska, i tal och skrift, ser vi det som meriterande för denna tjänst.
Övrig information
Placeringsort: Växjö
Start: Vid överenskommelse
Varaktighet: Tillsvidare
Arbetstid: måndag-fredag, dagtid
Lön: Individuell lönesättning
JLT Mobile Computers har valt att samarbeta med Maxkompetens i denna rekryteringsprocess. Vid frågor är du välkommen att kontakta ansvarig rekryterare, Lisa Andersson på telefon 073- 436 81 02. Under semesterperioden vecka 27-32 är du välkommen att kontakta vår växel på 0470- 72 33 88 alt Vaxjo@maxkompetens.se.
Urval och intervjuer kommer ske löpande i denna process så ansök gärna på www.maxkompetens.se redan idag!
Ansökningar via e-post mottages ej på grund av GDPR.
Om Maxkompetens
Maxkompetens är ett av Sveriges ledande rekrytering och bemanningsbolag sedan 2003. Vi har kunduppdrag i hela landet och kontor i; Stockholm, Växjö, Kristianstad, Halmstad, Borås & Göteborg. Varje år tillsätter vi över 1200 jobb och har 250 anställda. Våra kompetensområden är HR & Lön, Ekonomi & Finans, Kundtjänst & Administration, Marknad & Försäljning, It & Teknik, Inköp & Logistik, Industri.
Varje människa har en fantastisk potential. Det är viktigt att ta vara på alla människors kompetens och erbjuda dem möjligheten att uppnå sina drömmar. Genom omsorgsfullhet, väl fungerande rekryteringsprocesser och hög kompetens hjälper vi människor och företag att mötas och lyckas tillsammans. En bättre värld helt enkelt! Vi är ett auktoriserat bemanningsföretag med kollektivavtal, försäkringar, friskvård och tjänstepension.
---
English section
Supply Chain Coordinator: Växjö
JLT Mobile Computers is a world-leading manufacturer and supplier of computers for demanding environments. Our computers are characterized by very high reliability in stressful environments such as warehouses, transport, mining and agriculture.
Things are going well for JLT Mobile Computers and as we are growing we need to strengthen the team with another person in logistics and quality to continue to provide the best service to our customers and employees internationally. If you are passionate about high quality, technical gadgets (electronics) and Supply Chain, there is a good chance that you will enjoy working with us!
Your role
As a Supply Chain Coordinator, you work operationally and strategically with varying tasks. You plan and coordinate the daily work between the development department, production, and retailers. You are also responsible for the contact with retailers, customers, suppliers and colleagues regarding delivery and production planning issues.
The position mainly includes the following tasks and responsibilities:
Order processing planning and follow-up
Repair service management of warranty and return cases
Daily follow-up of inventory and deliveries
Risk and delivery forecasts
Support product development and other projects
Employee profile
This job is suitable for a structured and highly service- and solution-oriented person. We are looking for someone with an education in Supply Chain, industrial economics or similar, and probably likes electronics/computers. To succeed in this role, we see that you enjoy and are good at managing multiple tasks and activities at the same time. Furthermore, you are self-motivated and have a good ability to manage your own work.
When hiring our new Supply Chain Coordinator, we will put great emphasis on personality and would like you to be a very good problem solver with analytical skills, have good business acumen and love variety in your work. You also have a good understanding of sales and logistics processes and are a communicative person with excellent skills in Swedish and English, spoken and written. As we have a subsidiary in France and many French-speaking customers, knowledge of French is meritorious, but not a requirement.
Other information
Location: Växjö, Sweden
Start: By agreement
Form of employment: Permanent
Working hours: Monday-Friday, daytime
Salary: Individual salary setting
In this recruitment process, JLT Mobile Computers has chosen to collaborate with Maxkompetens. If you have any questions please contact Lisa Andersson, +46 73-436 81 02. During the holiday period (week 27-32), please call the switchboard on +46 470-72 33 88 or send an email to Vaxjo@maxkompetens.se.
Selection and interviews are made continuously, so feel free to apply at www.maxkompetens.se today!
Due to GDPR, applications via e-mail are not accepted.
About JLT
Our story starts in 1994. The Internet was new. Industrial computers were basic and 3G was still a dream. Over the following decades, JLT pioneered the rugged computing market. By taking design and quality to new levels, we brought the possibilities of computing to industries where a typical office machine might last just minutes. Today we are Sweden's largest PC manufacturer, with over 100,000 computers shipped worldwide. But our mission remains the same as ever: we're here to empower customers' business by enabling hassle-free data communication in challenging environments.
We believe details make all the difference when it comes to rugged devices. That's why we have our own engineering and manufacturing facilities in Sweden, enabling us to control every aspect of production with high precision. The result is that, without question, our customers can always count on quality. Additionally, JLT combines global resources with the agility of a small company. We take great pains to understand a customer's operation and setup, and we go further than anyone to secure the performance they want. The performance of a rugged device is highly dependent on the infrastructure around it; everything from building layout to IT infrastructure plays a part. We understand all the complications and we're focused on solving them for our customers. Drawing on years of experience and leading technical knowledge, we empower businesses and keep their operations running smoothly. Read more in the about section.
About Maxkompetens
Since 2003 Maxkompetens is one of Sweden's leading recruitment and staffing agencies. Every year we add over 1,200 jobs and have customer assignments throughout the country with offices in; Stockholm, Växjö, Kristianstad, Halmstad, Borås and Gothenburg and have more than 250 employees in total. Our areas of expertise are HR & Payroll, Economics & Finance, Customer Service & Administration, Marketing & Sales, IT & Technology, Purchasing & Logistics, Industry.
Every human being has an amazing potential. It is important to take advantage of all people's skills and offer them the opportunity to achieve their dreams. Through care, well-functioning recruitment processes and high competence, we help people and companies to meet and succeed together. Simply put, a better world! We are an authorized staffing company with collective agreement, insurance, health care and occupational pension.
About JLT
JLT Mobile Computers is a leading developer of rugged mobile computers for professional use in demanding environments. The computers, developed and manufactured in Sweden, characterized by very high reliability in the face of moisture, dust, vibration, electromagnetic fields or extreme temperature are perfectly suited for use in areas such as transportation, warehousing/logistics, forestry, mining, automation, military, rescue vehicles and ports. JLT pioneered the rugged computer market, shaping it over the last 20 years by instigating and championing a level of design and manufacturing quality demanded by the leaders in the world's toughest end-markets. JLT is today recognized by customers around the globe for providing the most rugged, reliable, high-performance vehicle-mount computers on the market.
JLT operates globally with a US subsidiary in Phoenix, AZ, and a European subsidiary in France. Moreover, we have sales offices in Stockholm, Sweden, and multiple locations spread across the US and Europe (The Netherlands and Belgium). JLT is also complemented by a network of sales partners that provide complete solutions and local support. The headquarters, located in Växjö, Sweden, is also housing development, service and administration departments. We might be small, but we are a global force!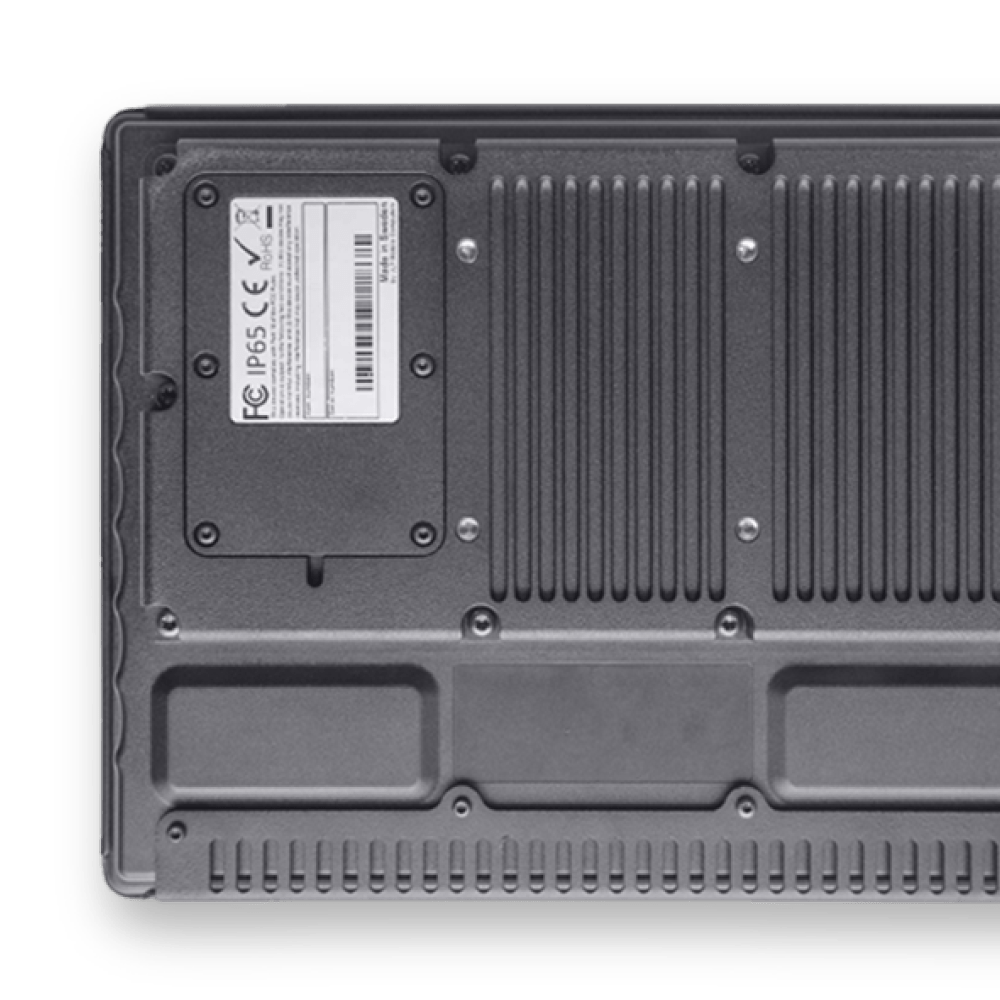 Sorry, we couldn't find any posts. Please try a different search.