— För svenska se nedan —
Sales manager for the Nordic region
Are you a business driven professional, who thrives in a fast-paced working environment? Would you like to be part of a well-established tech company with great opportunities for personal development and growth, a workplace where you are encouraged to take personal ownership and partake in the company's future growth?
JLT Mobile Computers is an expansive company with ambitious goals for the future. In order to reach their targets, they are now looking to recruit a Sales Manager for the Nordic region.
Key Responsibilities
JLT places great value on their customer relationships and works with quality and longevity. In your role, the main focus will be to nurture and development existing business and sales strategies. Your target is to increase the total sales whilst also attracting new clients.
The daily work will be centred around maintaining and further developing customer relations through qualitative customer meetings. Together with JLT's dealers, you will develop joint business plans and sales strategies to help end customers streamline their operations, ensure profitability, and achieve their growth targets.
Qualifications
To succeed in this role we believe that you are:
– At the beginning of your professional career with a few years of experience working in sales within IT.
– Able to run business independently and successfully at B2B level.
-Comfortable communicating with customers at different management levels, ranging from from IT managers and logistics managers to CEOs.
Great focus will be on you as a person. You are adaptable, like changes and have an ability to engage. It is incredibly important that you are responsive to customers and have an ability to understand their operations and problems in order to identify their needs for products and services from JLT based on these.
At JLT you can develop a lot! It is of great importance that you have your own strong driving force and at the same time are a team player who can drive and strengthen others in the team.
Information
– Location: Stockholm
– Start: As soon as possible, taking into account your notice period
– Duration: Until further notice
– Working hours: Daytime, full time
– Salary: Salary and terms of employment are negotiated based on individual qualifications.
JLT Mobile Computers has chosen to liaise with Maxkompetens in this recruitment process.
If you have questions regarding the job opening, please contact the responsible recruiter at Maxkompetens: Isabel Paymandar, isabel.Paymandar@maxkompetens.se. Selection and interviews will take place continuously in this process, so please apply at www.maxkompetens.se at your earliest convenience! Applications via e-mail are not accepted due to GDPR.
About Maxkompetens
Maxkompetens is one of Sweden's leading recruitment and staffing agencies. Founded in 2003 we have local offices in five locations including Kristianstad, Växjö, Halmstad, Borås and Stockholm. Every year we recruit over 1200 positions and every day we have approx. 280 consultants out on assignment. Our areas of expertise are Human Resources, Finance & Accounting, Customer Service & Administration, Sales & Marketing, IT & Technology, Purchasing & Logistics, Engineering & Supply Chain.
Every human being has amazing potential. It is important to take advantage of all people's skills and offer them the opportunity to achieve their dreams. Through care, well-functioning recruitment processes and high competence, we help people and companies to meet and succeed together. Simply put, A better world! We are an authorized staffing company with union agreements, insurance, health care and occupational pension.
About the Client
JLT is an expansive company operating in the tech industry. They develop rugged computers and solutions for tough environments found in warehousing/logistics, transportation, manufacturing, mines, ports and agriculture. The company was founded in 1994 and has been listed on Nasdaq First North since 2002. JLT acts globally with its own offices in Sweden, France and the USA and has an international network of dealers and integrators.
At JLT there is a strong entrepreneurial spirit and familiar atmosphere. As an employee, you are encouraged to come up with your own ideas and initiatives and to be involved in the company's development.
— Svenska —
JLT Mobile Computers söker en Säljansvarig för Norden!
Tycker du om att arbeta med försäljning och motiveras av att göra affärer? Vill du arbeta på ett väletablerat IT-företag med stora utvecklingsmöjligheter och du får ta mycket eget ansvar?
JLT Mobile Computers är ett växande företag med ambitiösa mål för framtiden. För att uppnå dessa söker de nu en Säljansvarig för Norden.
Som anställd på JLT jobbar du i en organisation där förtroendet för de anställda är stort, det går att påverka sin egen roll och där stämningen är öppen och familjär.
Arbetsuppgifter
Företaget värnar starkt om sina kundrelationer och arbetar kvalitativt och långsiktigt med dessa. I din roll kommer fokus att ligga både på utveckling av befintliga affärer och nyförsäljning, med huvudsakligt syfte att öka den totala försäljningen.
Det dagliga arbetet kommer att handla om att upprätthålla och vidareutveckla kundrelationerna genom kvalitativa kundmöten samt att etablera nya kunder. Tillsammans med JLT:s återförsäljare kommer du att ta fram gemensamma affärsplaner och försäljningsstrategier för att hjälpa slutkunderna effektivisera sin verksamhet, säkerställa lönsamhet och nå sina tillväxtmål.
Detta söker vi hos dig
Vi söker dig som är i början av din karriär med några års erfarenhet av försäljning inom IT, och som självständigt kan driva affärer på B2B- nivå. Du är självklart bekväm med att kommunicera med kunder på olika management-nivåer, alltifrån IT-chefer, logistikchefer till VD.
Stort fokus kommer att ligga på dig som person. Du är anpassningsbar, gillar förändringar och har en förmåga att engagera. Det är otroligt viktigt att du är lyhörd mot kund och har en förmåga att förstå deras verksamheter och problem för att utifrån dessa identifiera deras behov av produkter och tjänster från JLT.
På JLT kan du utvecklas mycket! Det är av stor vikt att du har en egen stark drivkraft och samtidigt är en lagspelare som kan driva och styrka andra i teamet.
Om företaget
JLT är ett tillväxtbolag inom tech-branschen som utvecklar stryktåliga datorer och lösningar för tuffa miljöer som återfinns inom lager/logistik, transport, tillverkning, gruvor, hamnar och jordbruk. Företaget grundades 1994 och är sedan 2002 listade på Nasdaq First North. JLT agerar globalt med egna kontor i Sverige, Frankrike och USA och med ett internationellt nätverk av återförsäljare och integratörer. All produktion sker utanför huvudkontoret i Småland.
På JLT finns en stark entreprenörsanda och familjär stämning. Här arbetar du i en organisation med kort rapporteringsväg, högt i tak och med en tydlig struktur. Som anställd uppmuntras du att komma med egna idéer och initiativ samt vara delaktig i företagets utveckling.
Vill du bli en del av JLT Mobile Computers?
Varmt välkommen med din ansökan!
I den här rekryteringen har JLT valt att samarbeta med Maxkompetens. Vid frågor är du varmt välkommen att kontakta rekryteringsansvarig Isabel.Paymandar@maxkompetens.se
Övrigt
Placeringsort:  Vasagatan 16, Stockholm
Omfattning 100%
Varaktighet: Tillsvidare
About JLT
JLT Mobile Computers is a leading developer of rugged mobile computers for professional use in demanding environments. The computers, developed and manufactured in Sweden, characterized by very high reliability in the face of moisture, dust, vibration, electromagnetic fields or extreme temperature are perfectly suited for use in areas such as transportation, warehousing/logistics, forestry, mining, automation, military, rescue vehicles and ports. JLT pioneered the rugged computer market, shaping it over the last 20 years by instigating and championing a level of design and manufacturing quality demanded by the leaders in the world's toughest end-markets. JLT is today recognized by customers around the globe for providing the most rugged, reliable, high-performance vehicle-mount computers on the market.
JLT operates globally with a US subsidiary in Phoenix, AZ, and a European subsidiary in France. Moreover, we have sales offices in Stockholm, Sweden, and multiple locations spread across the US and Europe (The Netherlands and Belgium). JLT is also complemented by a network of sales partners that provide complete solutions and local support. The headquarters, located in Växjö, Sweden, is also housing development, service and administration departments. We might be small, but we are a global force!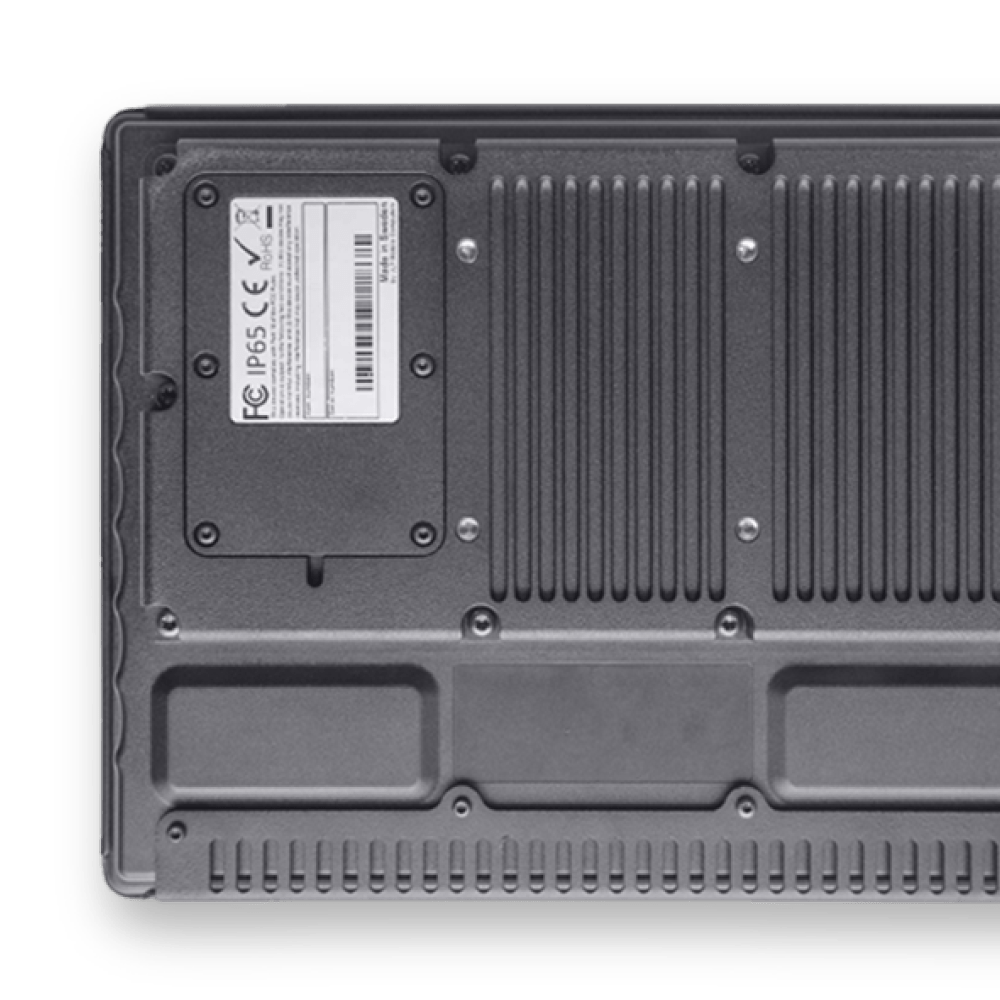 Sorry, we couldn't find any posts. Please try a different search.