— För svenska se nedan —
Do you want to be a key player in the achievement of JLT's expansion by transforming the conventional rugged computer industry?
Your role
JLT Mobile Computers (JLT) has for many years been successful in the market for rugged computers and is today Sweden's largest PC manufacturer, with over 130,000 computers shipped worldwide. The company is listed on the Nasdaq First North Growth Market stock exchange. In comparison to our main competitors, we are a small but agile company, so to compete, we think differently, act smarter and drive toward reinventing the way we do business. As a global Chief Business Development Officer (CBDO) and Chief Marketing Officer (CMO) at JLT, you will define and revamp our marketing and business development strategies and be a crucial part in the achievement of our general growth strategy. You will be part of JLT's global management team and work closely with our business units and other departments within JLT, including Sales and Product development. You will report directly to the CEO of the JLT Group.
There is room to define the role yourself, but we see that typical tasks included are:
Define the long-term business development and marketing strategy, implement, and follow up on its success, with the objective of strengthening JLT's position in existing markets as well as developing new markets and industries
Work closely with business unit leaders to ensure that there is a good mix of corporate and effective regional activities that harmonize into one corporate JLT strategy
Actively work with improving our segmentation, targeting, and positioning in existing and new market segments
Evaluate, target, and qualify customers in new market segments in close collaboration with the sales organization
Be responsible for evaluating, and finally implementing JLT's offering in new regions and/or industries
Clearly differentiate JLT from our competitors by creating a customer's perception based on JLT's core values of quality, customer empathy, and innovation
Develop our digital communication channels, the use of modern technology, and ways of working to support a digital customer journey from awareness to repeated buy
Requirements
At least 15 years of experience in business development and business-to-business marketing
A proven track record when it comes to formulating and implementing business development and marketing strategies
Strong leadership skills and experience from working in a matrix organization
A general business-orientated mindset combined with expert marketing skills
Experience working with business development, marketing, and sales in an international context, either in a multinational company or in a local company with customers in several international regions
Good knowledge of digital marketing, SEO, Social media, digital lead generation, etc
It is a benefit if you have experience as a business-to-business salesperson/manager
Willing to challenge the tried and tested ways of working and try out new approaches
Excellent English in written and verbal communication
Bonus traits
Experience in the industrial IT hardware and/or software industry
Experience from working in JLT's focus segments: warehousing, manufacturing, ports, or mining
Experience from the North American continent and primarily the USA
Knowledge in another language than English, particularly German, French, Italian, Latin Spanish, Dutch, and/or Swedish
Working at JLT
At JLT we work from four values: customer empathy, collaboration, personal leadership, and continuous improvement. Customer empathy is the starting point for what we do. To solve the challenges of our customers, collaboration is key. We work together as a team and are closely involving customers and partners. For us, personal leadership is about understanding your part in the greater whole and managing your own responsibilities in a way that creates harmony. To meet our customers' needs we have to look forward and keep advancing. Excellence is our journey, not our destination. Read more here: JLT Careers
About JLT
Our story starts in 1994. The Internet was new. Industrial computers were basic and 3G was still a dream. Over the following decades, JLT pioneered the rugged computing market. By taking design and quality to new levels, we brought the possibilities of computing to industries where a typical office machine might last just minutes. Today we are Sweden's largest PC manufacturer, with our own offices in Sweden, France, and the USA and an international network of sales partners in local markets. But our mission remains the same as ever: we're here to empower customers' businesses by enabling hassle-free data communication in challenging environments.
We believe details make all the difference when it comes to rugged devices. That's why we have our own engineering and manufacturing facilities in Sweden, enabling us to control every aspect of production with high precision. The result is that, without question, our customers can always count on quality. Additionally, JLT combines global resources with the agility of a small company. We take great pains to understand a customer's operation and setup, and we go further than anyone to secure the performance they want. The performance of a rugged device is highly dependent on the infrastructure around it; everything from building layout to IT infrastructure plays a part. We understand all the complications and we're focused on solving them for our customers. Drawing on years of experience and leading technical knowledge, we empower businesses and keep their operations running smoothly. Find out more at jltmobile.com
How to apply
Please send us your CV and a brief introduction of yourself and we will get back to you.
Last application day: February 28, 2023.
Contact Per Holmberg (CEO) on +46 70 361 39 34 for any related questions.
Work location
Primarily we see that this position should be in our office in Stockholm, together with the group CEO and some of our other European marketing- and sales personnel. However, JLT's headquarter is in Växjö and Växjö can be viewed as an optional location for this role.
Additionally, JLT is an international company, and we are very flexible when it comes to when and where you want to work. Most of our customers and partners are not located in the Växjö or Stockholm area, and from time to time, you will need to visit them and work out of their locations.
— Svenska —
Global Chief Business Development Officer (CBDO)/Chief Marketing Officer (CMO) sökes till JLT Mobile Computers
Vill du vara en nyckelspelare under JLT:s expansion och vara med och förändra den konventionella industrin för stryktåliga datorer?
Din roll
JLT Mobile Computers (JLT) har under många år varit framgångsrika på marknaden för stryktåliga datorer och är idag Sveriges största PC-tillverkare med över 130 000 datorer levererade över hela världen. Bolaget är noterat på Nasdaq First North Growth Market.
I jämförelse med våra huvudkonkurrenter är vi ett litet men flexibelt företag. För att konkurrera tänker vi därför annorlunda, agerar smartare och jobbar hela tiden för att förnya oss och bli bättre. Som Global Chief Business Development Officer (CBDO)/Chief Marketing Officer (CMO) på JLT kommer du att utveckla våra marknadsförings- och affärsutvecklingsstrategier och vara en avgörande person i arbetet för att realisera vår övergripande tillväxtstrategi. Du kommer att ingå i JLT:s globala ledningsgrupp och arbeta nära våra affärsenheter och andra avdelningar inom JLT, så som försäljning och produktutveckling. Du kommer att rapportera direkt till VD:n för JLT Group.
Det finns utrymme att själv definiera rollen men typiska arbetsuppgifter som ingår är:
Definiera, implementera och utvärdera den långsiktiga affärsutvecklings- och marknadsföringsstrategin med målet att stärka JLT:s position på befintliga marknader samt utveckla nya marknader och industrier
Arbeta nära affärsenhetsledare för att säkerställa att det finns en bra blandning av aktiviteter på både koncernivå och regional nivå
Arbeta aktivt med att förbättra vår segmentering, inriktning och positionering i befintliga och nya marknadssegment
Identifiera, utvärdera och kvalificera kunder inom nya marknadssegment i nära samarbete med säljorganisationen
Vara ansvarig för att utvärdera och implementera JLT:s erbjudande i nya regioner och/eller branscher
Tydligt urskilja JLT från våra konkurrenter genom att skapa tydliga värdebaserade budskap riktade mot kunderna baserat på JLT:s kärnvärden kvalitet, kundempati och innovation
Utveckla våra digitala kommunikationskanaler samt användandet av modern teknik och nya arbetssätt för att stödja den digital kundresan – från kännedom till återkommande köp
Krav
Minst 15 års erfarenhet från affärsutveckling och B2B-marknadsföring
Beprövad meritlista när det gäller att formulera och implementera affärsutvecklings- och marknadsföringsstrategier
Stark ledarskapsförmåga och erfarenhet från arbete i matrisorganisation
Ett allmänt affärsorienterat tänkesätt kombinerat med expertkunskaper inom marknadsföring
Erfarenhet av att arbeta med affärsutveckling, marknadsföring och försäljning i ett internationellt sammanhang, antingen i ett multinationellt företag eller i ett lokalt företag med kunder i flera internationella regioner
God kunskap om digital marknadsföring, SEO, sociala medier, digital lead‑generering m.m.
Erfarenheter som B2B-säljare/-chef är meriterande
Villig att utmana de beprövade arbetssätten och prova nya
Utmärkt engelsk skriftlig och muntlig kommunikation
Meriterande erfarenheter och kunskaper
Erfarenhet från hård- och/eller mjukvara inom industriell IT
Erfarenhet från arbete inom JLT:s fokussegment: lager, tillverkning, hamnar eller gruvdrift
Erfarenhet från Nordamerika, främst USA
Kunskaper på ett annat språk än engelska
Att jobba på JLT
På JLT arbetar vi utifrån fyra värderingar: kundempati, samarbete, personligt ledarskap och ständiga förbättringar. Kundempati är utgångspunkten för det vi gör. För att lösa våra kunders utmaningar är samarbete nyckeln. Vi arbetar tillsammans som ett team och jobbar nära våra kunder och partners. För oss handlar personligt ledarskap om att förstå din del i den större helheten och att hantera ditt eget ansvar på ett sätt som skapar harmoni. För att möta våra kunders behov måste vi se framåt och fortsätta utvecklas. Excellens är vår resa, inte vår destination. Läs mer https://jltmobile.com/career/
Om JLT
Vår historia börjar 1994. Internet var nytt. Industriella datorer var grundläggande och 3G var fortfarande en dröm. Under de följande decennierna var JLT banbrytande på marknaden för stryktåliga datorer. Genom att ta design och kvalitet till nya nivåer möjliggjorde vi datoranvändning i branscher där en typisk kontorsmaskin bara skulle hålla några minuter. Idag är vi Sveriges största PC-tillverkare, med egna kontor i Sverige, Frankrike och USA och ett internationellt nätverk av säljpartners på lokala marknader. Men vårt uppdrag förblir detsamma som någonsin: vi är här för att stärka kundernas verksamhet genom att möjliggöra problemfri datakommunikation i utmanande miljöer.
Vi tror att skillnaden sitter i detaljerna när det kommer till stryktåliga datorer. Det är därför vi har våra egna utvecklings- och produktionsanläggningar i Sverige vilket gör att vi kan kontrollera varje aspekt av produktionen med hög precision. Resultatet är att våra kunder utan tvekan alltid kan räkna med god och stabil kvalitet. Dessutom kombinerar vi globala resurser med smidigheten hos ett litet företag. Vi anstränger oss för att förstå varje kunds utmaningar och behov, och vi går längre än någon annan för att säkerställa att kunden får vad de vill ha. Prestandan hos en stryktålig dator är starkt beroende av infrastrukturen runt den; allt från byggnadslayout till IT-infrastruktur spelar in. Vi förstår komplexiteten och är fokuserade på att lösa utmaningarna som våra kunder står inför. Med många års erfarenhet och ledande teknisk kunskap stärker vi företag och håller deras verksamhet löpande. Läs mer på jltmobile.com.
About JLT
JLT Mobile Computers is a leading developer of rugged mobile computers for professional use in demanding environments. The computers, developed and manufactured in Sweden, characterized by very high reliability in the face of moisture, dust, vibration, electromagnetic fields or extreme temperature are perfectly suited for use in areas such as transportation, warehousing/logistics, forestry, mining, automation, military, rescue vehicles and ports. JLT pioneered the rugged computer market, shaping it over the last 20 years by instigating and championing a level of design and manufacturing quality demanded by the leaders in the world's toughest end-markets. JLT is today recognized by customers around the globe for providing the most rugged, reliable, high-performance vehicle-mount computers on the market.
JLT operates globally with a US subsidiary in Phoenix, AZ, and a European subsidiary in France. Moreover, we have sales offices in Stockholm, Sweden, and multiple locations spread across the US and Europe (The Netherlands and Belgium). JLT is also complemented by a network of sales partners that provide complete solutions and local support. The headquarters, located in Växjö, Sweden, is also housing development, service and administration departments. We might be small, but we are a global force!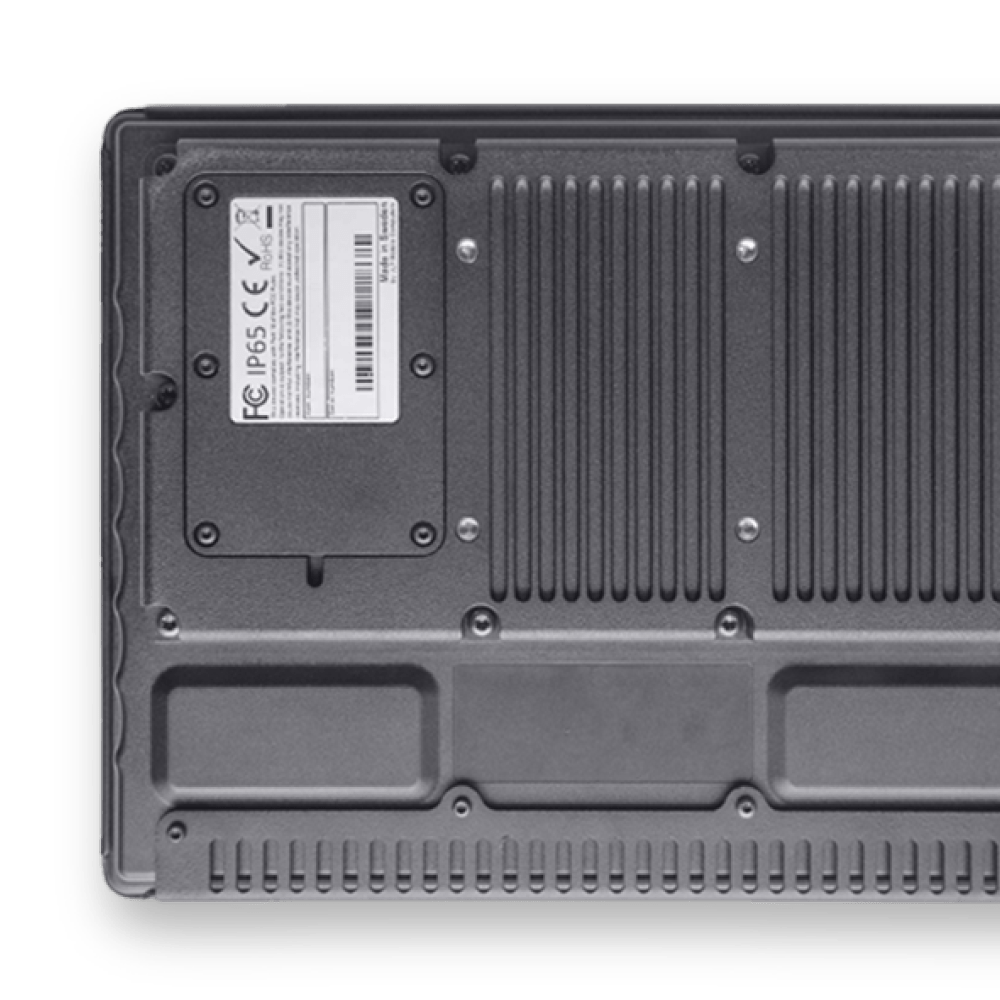 Sorry, we couldn't find any posts. Please try a different search.