25+ years of increasing warehouse productivity
We listen, analyze and solve your problems
We know that hardware isn't your focus. You just want to get the job done. But like it or not, you're highly dependent on the ecosystem surrounding your fleet of forklifts; everything from building layout to IT infrastructure, from user acceptance to environmental factors can play a part. At JLT, we understand all that. And that's why we want to help you get the most from the devices in your operation, and ultimately optimize your workforces' productivity. So that you can focus on hitting those targets and reduce your operation's downtime!
This is about more than just rugged computers and our newest JLT6012 series. This is about finding the right solution for you. We promise reliable performance, less hassle, no matter what the final solution may turn out to be.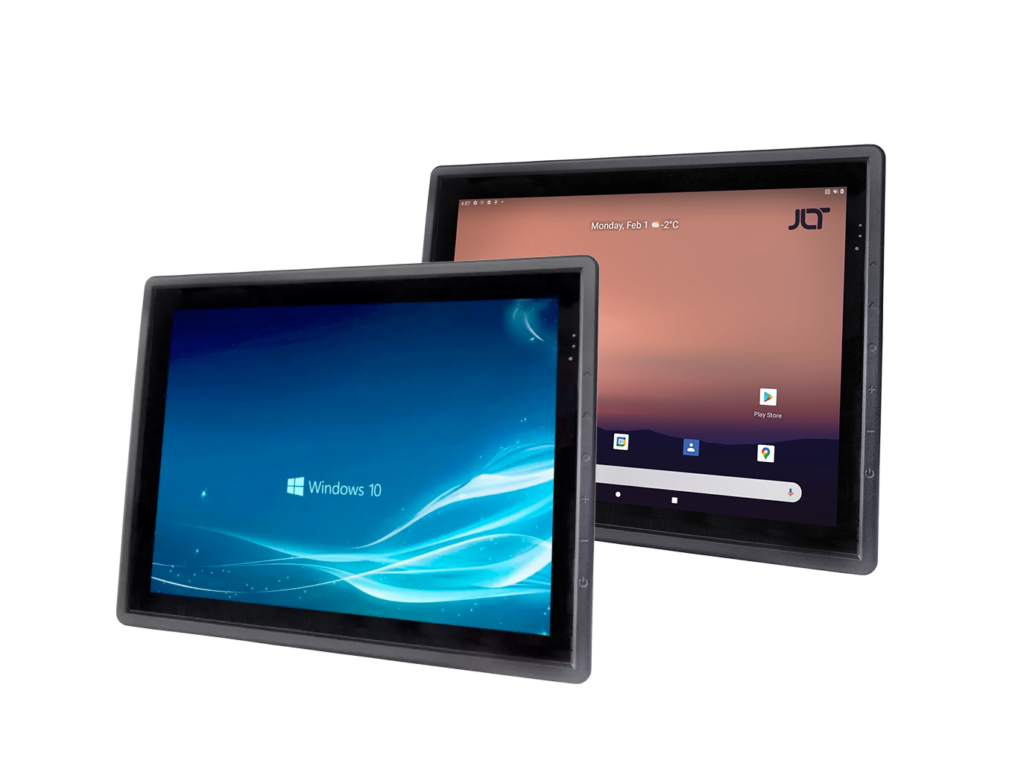 Quality in every detail
We control the production process from start to finish with our own engineering and manufacturing facilities.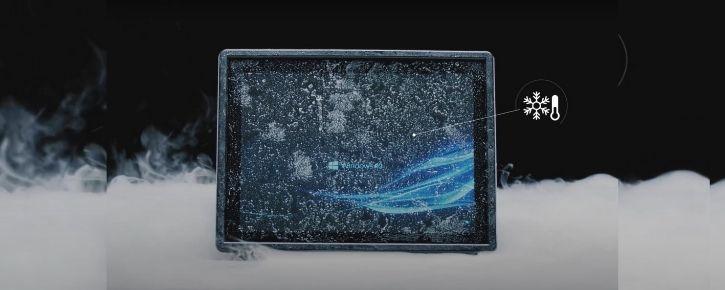 We know rugged
25+ years of experience in developing and manufacturing rugged IT has enabled us to set the standard in rugged computing.

World-class support
We always go the extra mile to meet your unique needs and ensure high performance in every detail.
Chat with us!
Contact us today to get direct access to our experts, have a casual chat with one of our sales reps, and find out how your productivity could be boosted through the latest rugged technology.
We're prepared to help you with the unique complications you face in your specific work environment:
Dust? Water? Hot and/or freezing temperatures?
Bright or low light? Indoor or outdoor facilities?
Small or large forklifts? Perhaps a varied fleet?
Dodgy connectivity or in need of a custom OS?
It doesn't matter! We've got you covered.
Get inspired
Read inspiring articles and cases from your industry about how to use mobile technology in demanding environments
There are no posts to display, sorry!
Highlights of the JLT6012 Series
Installation in almost any vehicle without adapters
Integrated wide-range isolated power supply enables installation in most vehicle types without external adapters
Data input made easy
Two keyboard options are available - customizable on-screen versions or external standard keyboards
Virtually unbreakable touchscreen display
JLT PowerTouch™ display technology has outstanding resistance to wear and tear
Get a product demo!
We are here to help you find the best solution for your exact working conditions and list of requirements.
Give our try before you buy scheme a go and test out the JLT6012 series in your specific business environment yourself!
Contact us today to get the ball rolling and improve your forklift's throughput.
Customer quotes and Expert reviews
Swire Coca-Cola, USA
"We have used forklift computers from JLT since 2011 and the results and customer service have exceeded expectations." – James Sloan, Chief Financial Officer at Swire Coca-Cola, USA
JLT6012 customer
"Our relationship with JLT started in 2003 and their products have been up and running with an almost non-existent failure rate ever since then. The latest addition JLT6012 computers fit right in; they're built to last and fully recyclable." - Klas Lundåsen, IT Technician, at SSAB Common IT Service.
Solar Denmark A/S
"JLT computers are reliable, with great network connectivity and they don't need constant rebooting. They never break down. I've never sent one in for repair in the four years we've had them." – Leif Prüsse Lauridsen, Technician Maintenance at Solar Denmark A/S
JLT6012A expert review
"Impressive though those ruggedness specs are, they can't convey just how solid and trust-inspiring the JLT6012A feels, and how meticulously engineered and built the panel is inside. This is craftsmanship of the highest grade." - PC Rugged Review
JLT6012A expert review
"JLT Mobile's JLT6012A merges the quality and toughness of an ultra-rugged vehicle-mount with the flexibility and ease of use of a modern Android smartphone." - PC Rugged Review
JLT6012A expert review
"As far as performance and responsiveness goes, the switch from the original processor in the dual-OS version of the JLT6012 to the Qualcomm SnapDragon SD660 in the dedicated JLT6012A Android version is a big step forward." - PC Rugged Review
Future-proof your logistics applications, today
Productivity has been the number-one priority in every step of our development of the JLT6012 series computers. Our innovative architecture makes it easy to integrate new technology, giving you the flexibility to adapt to changing needs and keep up-to-date with logistic industry developments. This computer series runs both Windows™ (JLT6012) and Android™ (JLT6012A). Its user-friendly interface, state-of-the-art wireless connectivity, complemented by the highest reliability, make any model in the series perfect for forklift drivers, warehouse workers, and any other logistics applications, regardless of your preferred OS. Full specs can be found here: JLT6012 series rugged vehicle-mount computers