JLT @ ProMat
Supply chain and manufacturing event
March 20-23, 2023
Chicago, Illinois
Booth S3275
JLT MOBILE COMPUTERS AT PROMAT
We are a leading supplier of rugged mobile computing devices and solutions for demanding environments. Over 25 years of development and manufacturing experience have enabled us to set the standard in rugged computing. By combining outstanding product quality with expert service, support, and solutions we ensure hassle-free business operations for customers in many industries, including warehousing, transportation, and logistics.
HOW CAN WE SUPPORT YOUR OPERATIONS?
Getting the right goods to the right recipient at the right time is an ongoing challenge. Traceability is key, which means managing business-critical information reliably throughout the supply chain. In addition, harsh environments and tight regulations place special demands on data-handling equipment, but luckily, JLT's rugged devices are perfectly suited to these challenges. Having a reliable and stable network connection is of utmost importance to maximize your operations' efficiency. Our rugged devices ensure users 24/7 access to WAN, LAN, and Bluetooth connectivity.
Highlights for the Supply Chain Industry
Secure power supply in any vehicle
Power glitches often result in unwanted reboots. Our JLT6012™ features a wide-range isolated power supply and internal battery to ensure reliable installation in all types of vehicles without external adapters.
Heated display for extreme cold
Our rugged JLT1214N™ computer with automatic heater on the front prevents frost formation in drastic temperature changes, for example when going in and out of a blast freezer storage.
Running for years without failure
We understand that time and predictability are critical factors, making a reliable system invaluable. Our devices run for years without failure and help to increase productivity in your business.
At our booth you will:
Talk to our experts who are on hand to help you find ways to boost workforce productivity;
Find out how you can take control of your device management and maintenance while cutting costs;
See a demo of a curated selection of our products;
Find out what rugged computer can best boost your business's operations.
Book a meeting with one of our experts at the event below.
Not going? No problem, you can still contact us to learn how we can help your business, and sign up for our newsletter to stay updated about the latest industry trends and get helpful advice!
FREE GUIDE
Considering barcode scanners?
Don't rush your decision. Avoid investing in scanning equipment that doesn't serve your purpose. Read our free guide to scanner success today!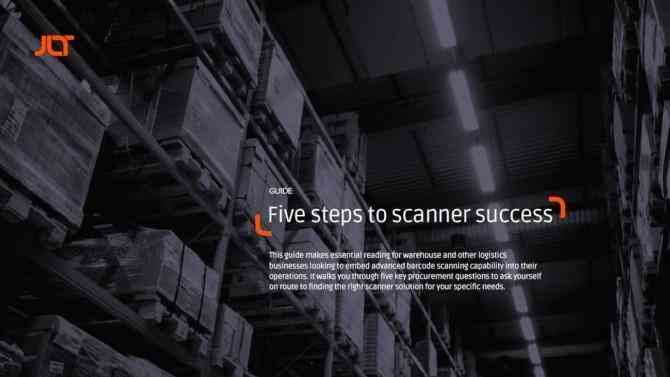 MORE ABOUT PROMAT
ProMat is a biannual event for material handling and logistics professionals that takes place in Chicago, Illinois (USA). The trade show hosts major national and international manufacturing and supply chain experts. ProMat brings together solution providers and business customers to give them a chance to learn, interact and participate in different activities. Current solutions and leading-edge technology will be showcased to keep business up-to-date and improve company growth.
We look forward to meeting you there!